We are happy to present you the results of the DJANETOP TOP100 BEST Female DJs of 2022.
Big thanks to everyone who took a part in the competition. We are grateful for your votes and support.
It is a pleasure to witness that the entertainment industry is developing as we have visited and enjoyed festivals and performances with our favorite Djanes this year.
A lot of amazing DJs continue to make a big boost with Youtube and the awesome mixes we've watched.  So many releases from Djanes we've enjoyed together.
See you all in 2023.
TOP 100 WORLD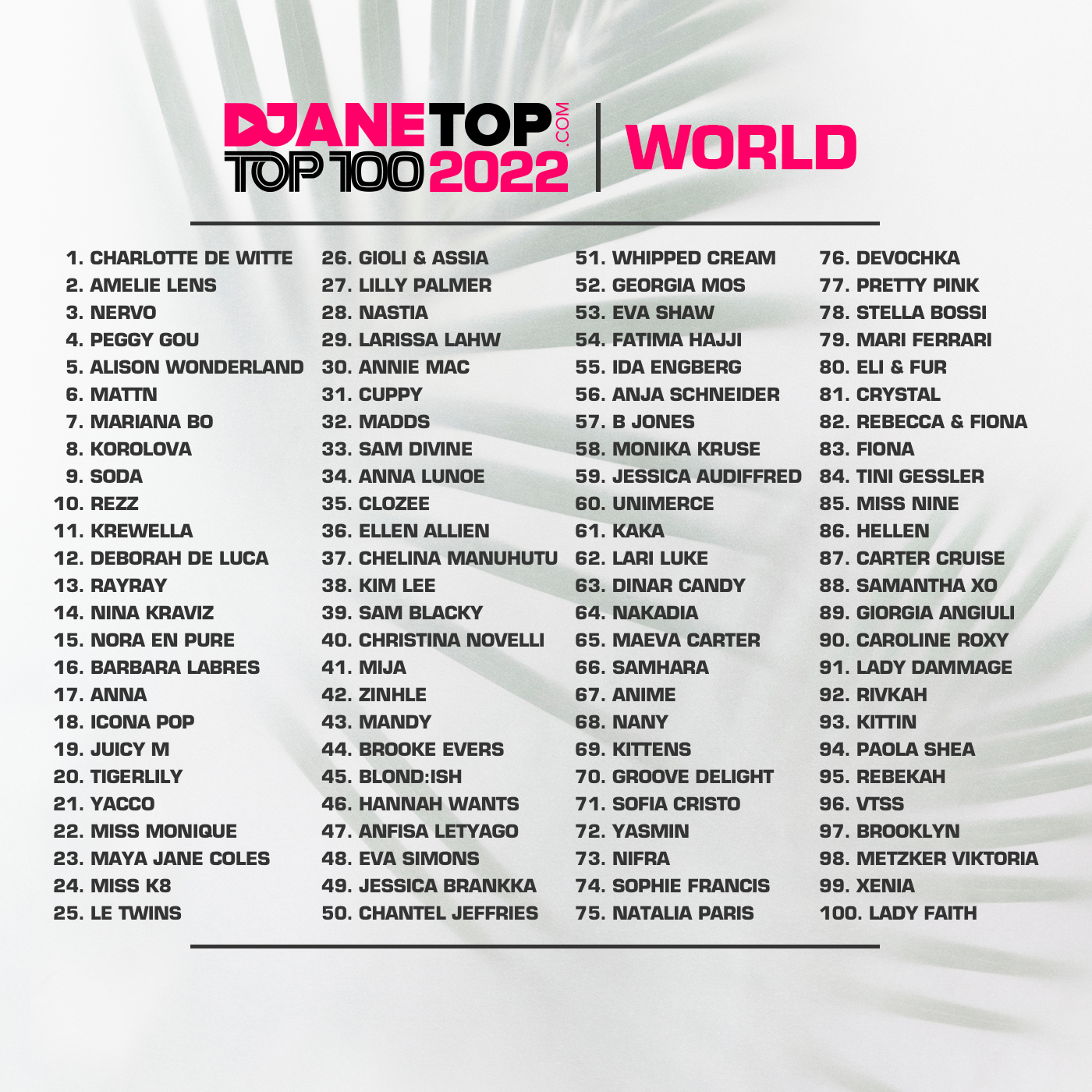 BEST FEMALE DJ IN THE WORLD BY DJANETOP 2022
CHARLOTTE DE WITTE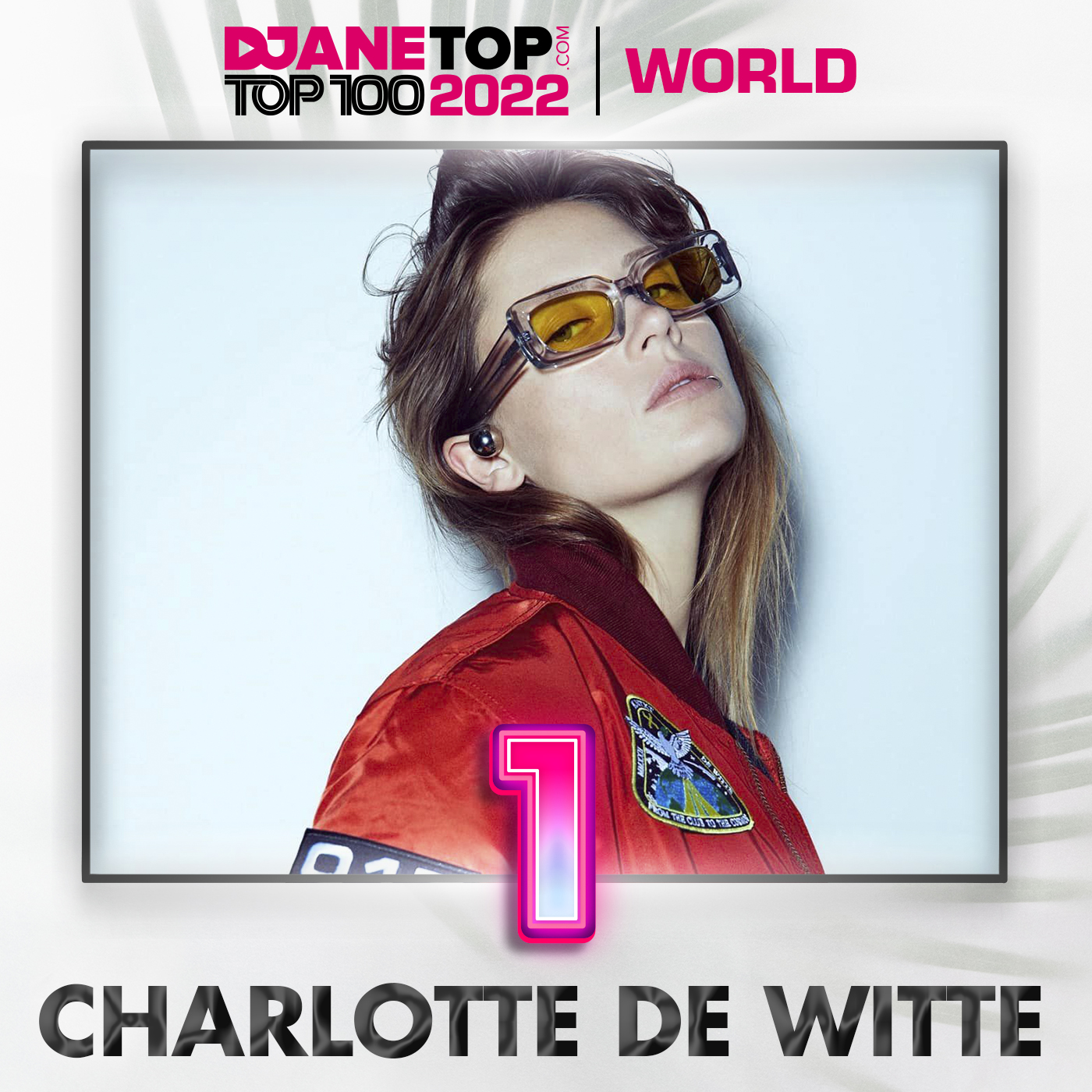 TOP 100 EUROPE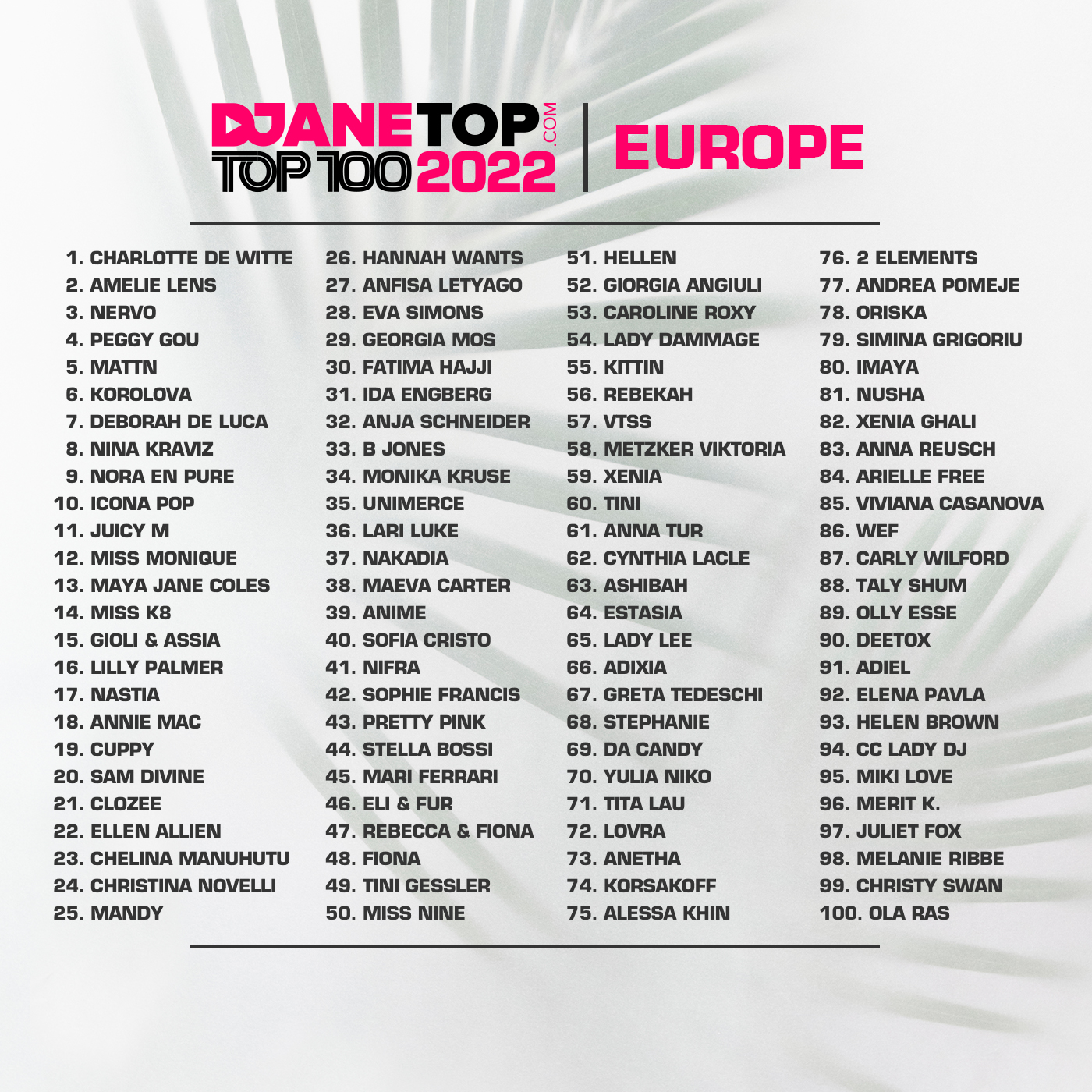 TOP 100 ASIA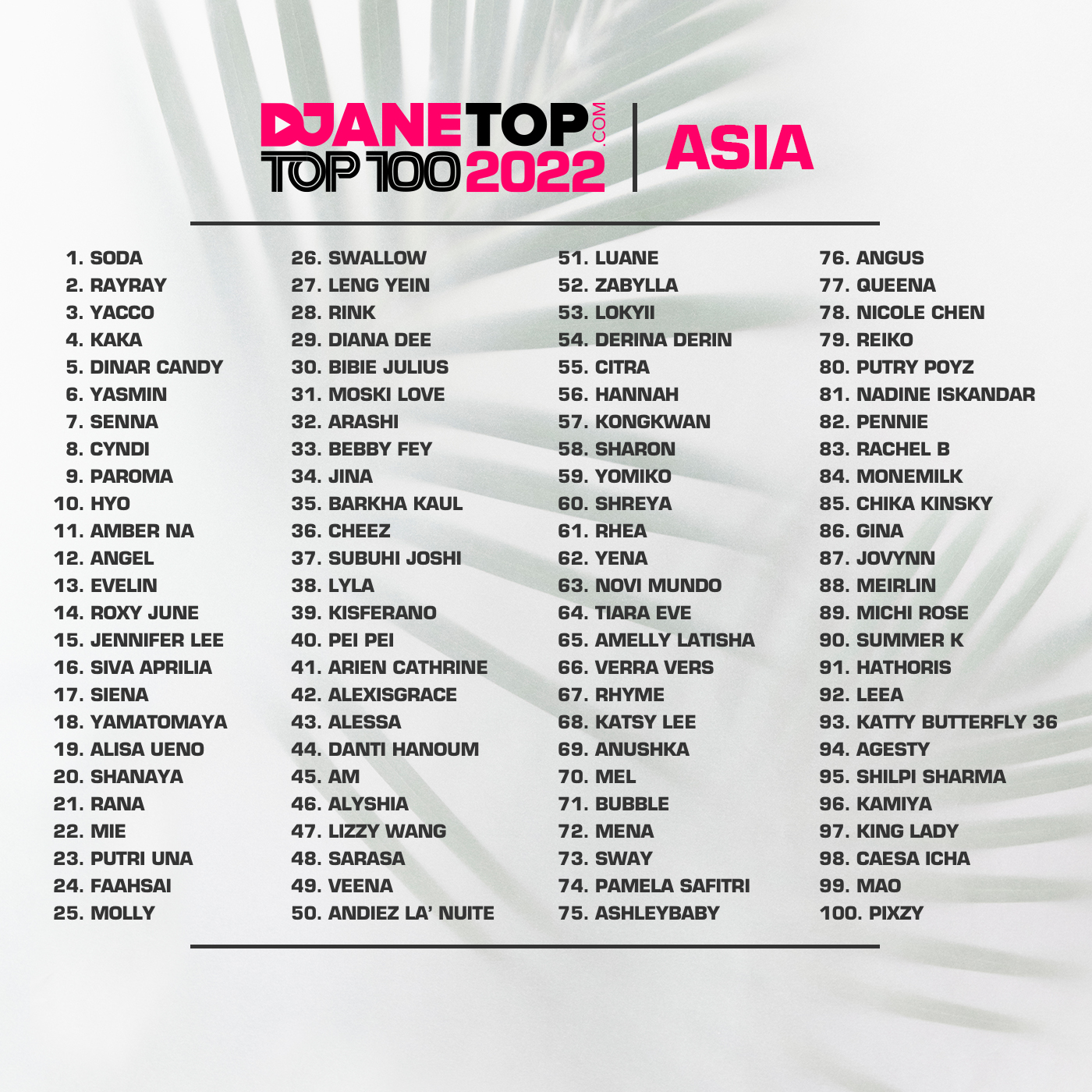 TOP 100 NORTH AMERICA
TOP 100 SOUTH AMERICA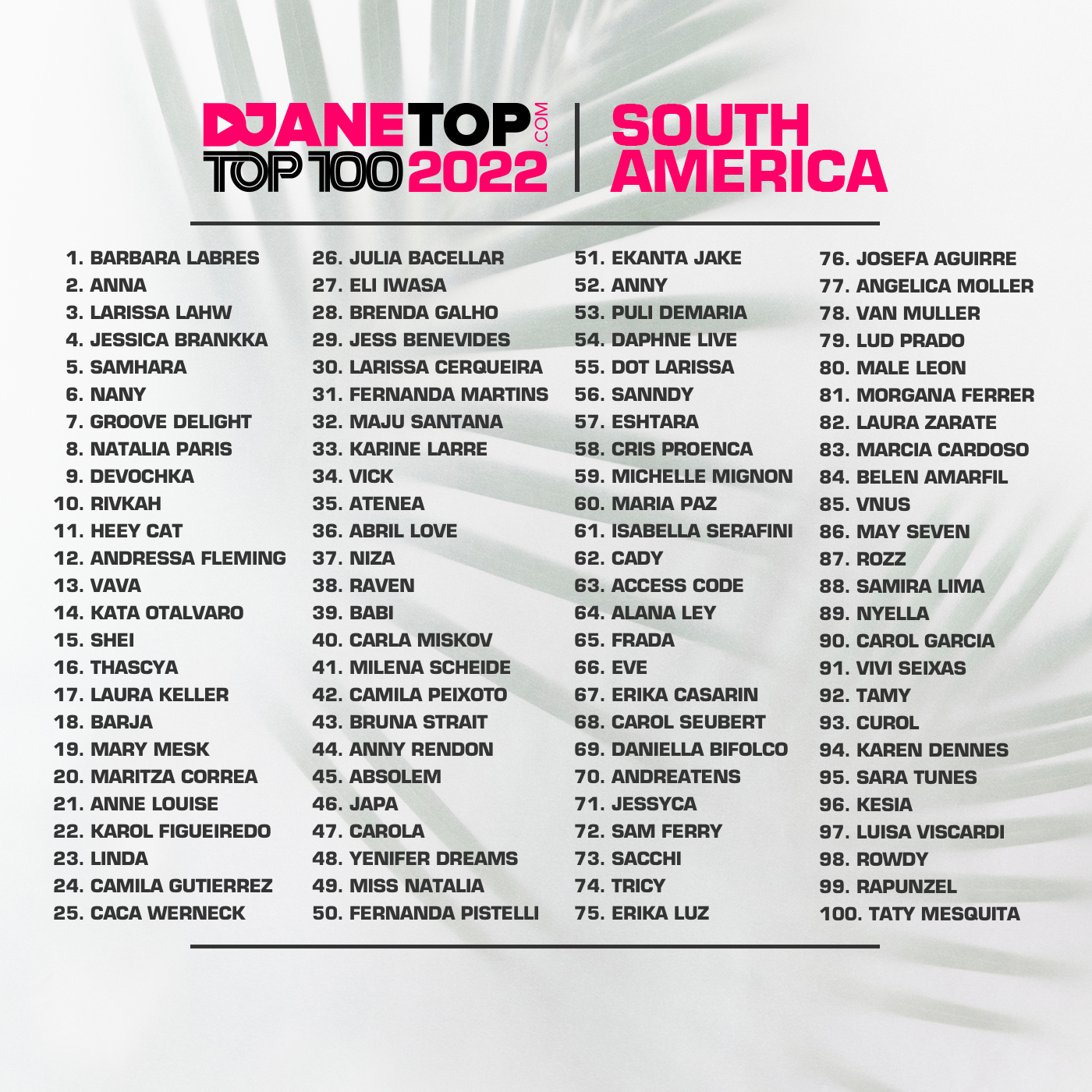 TOP 50 AUSTRALIA AND OCEANIA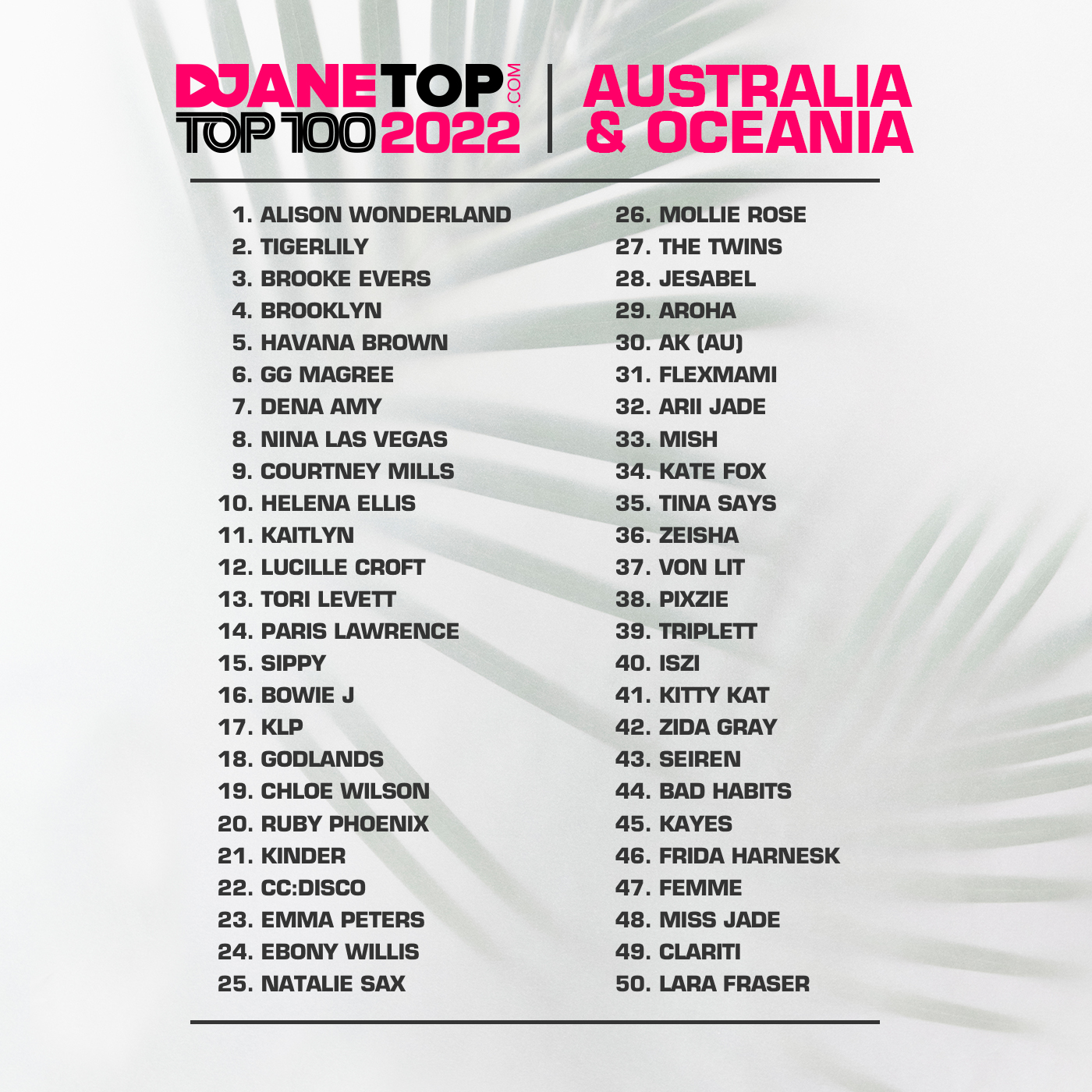 TOP 20 AFRICA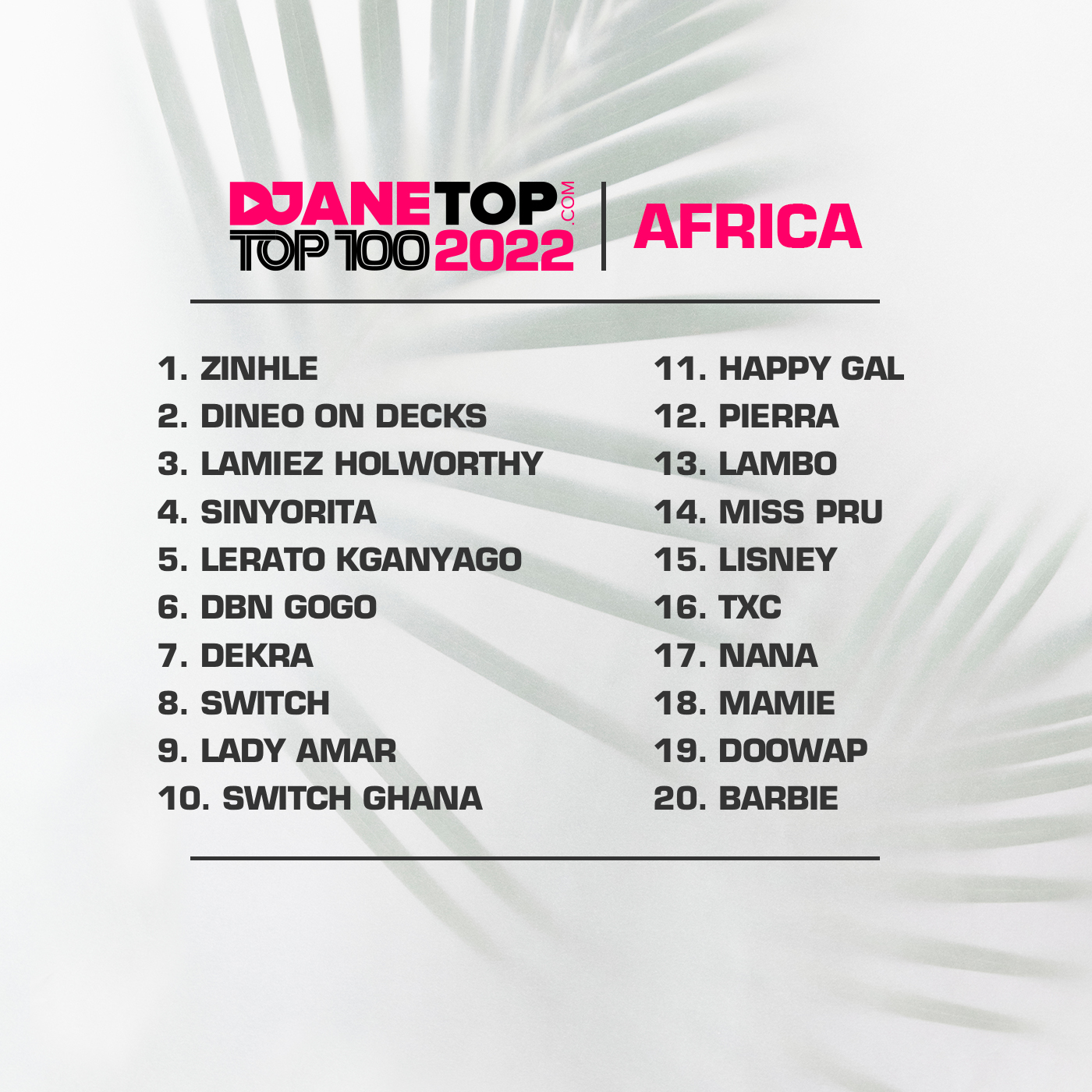 TOP 20 MIDDLE EAST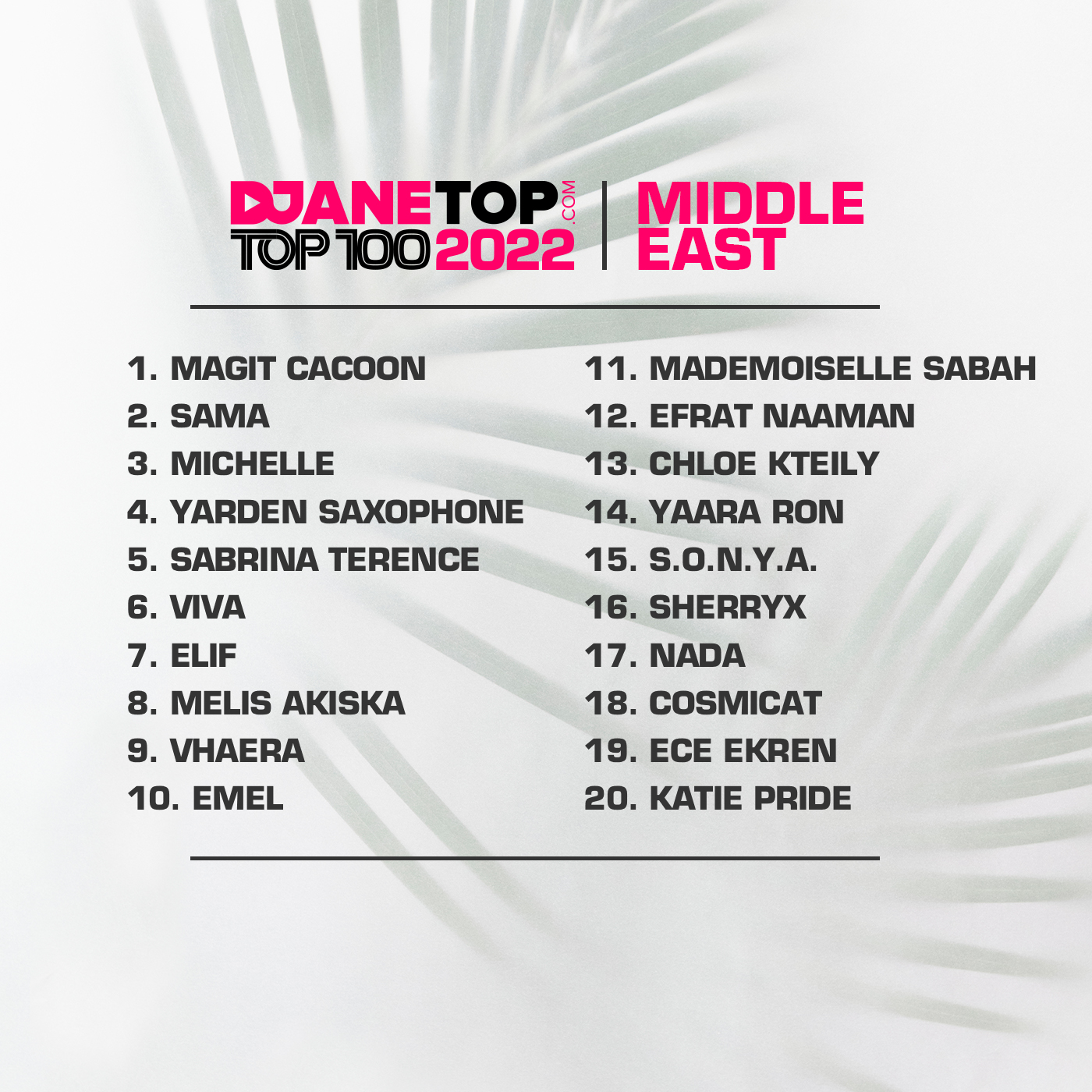 THANK YOU