We are happy to present you the results of the DJANETOP TOP100 BEST Female DJs of 2021.
Thank you for supporting us in this voting. We are happy to make a real voting every year, with a clear system where each participant could see the number of votes given for them.
Every year many talents open up and we are happy to help them on the way to the top.
Thank you! See you all in 2022!
TOP 100 WORLD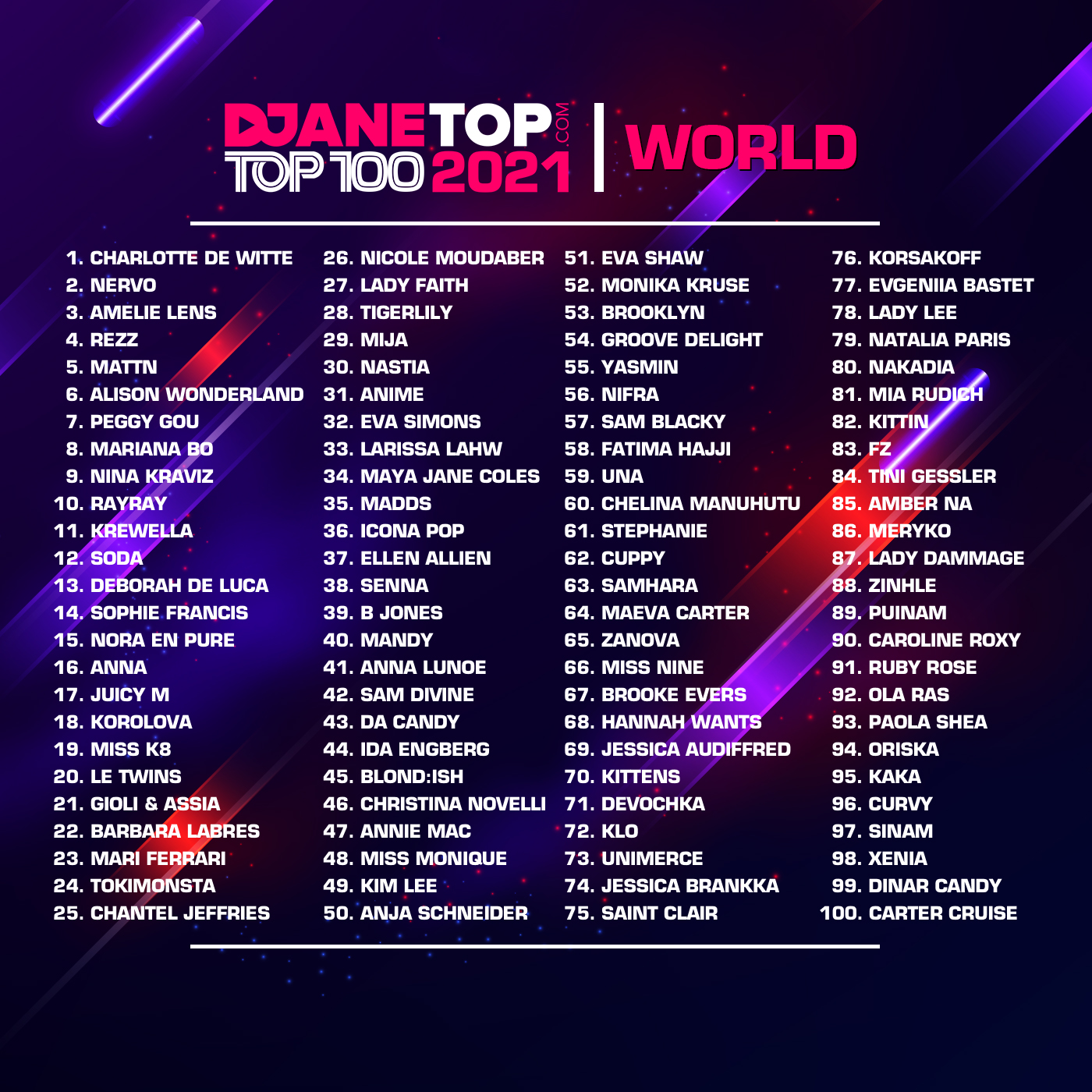 BEST FEMALE DJ IN THE WORLD BY DJANETOP 2021
CHARLOTTE DE WITTE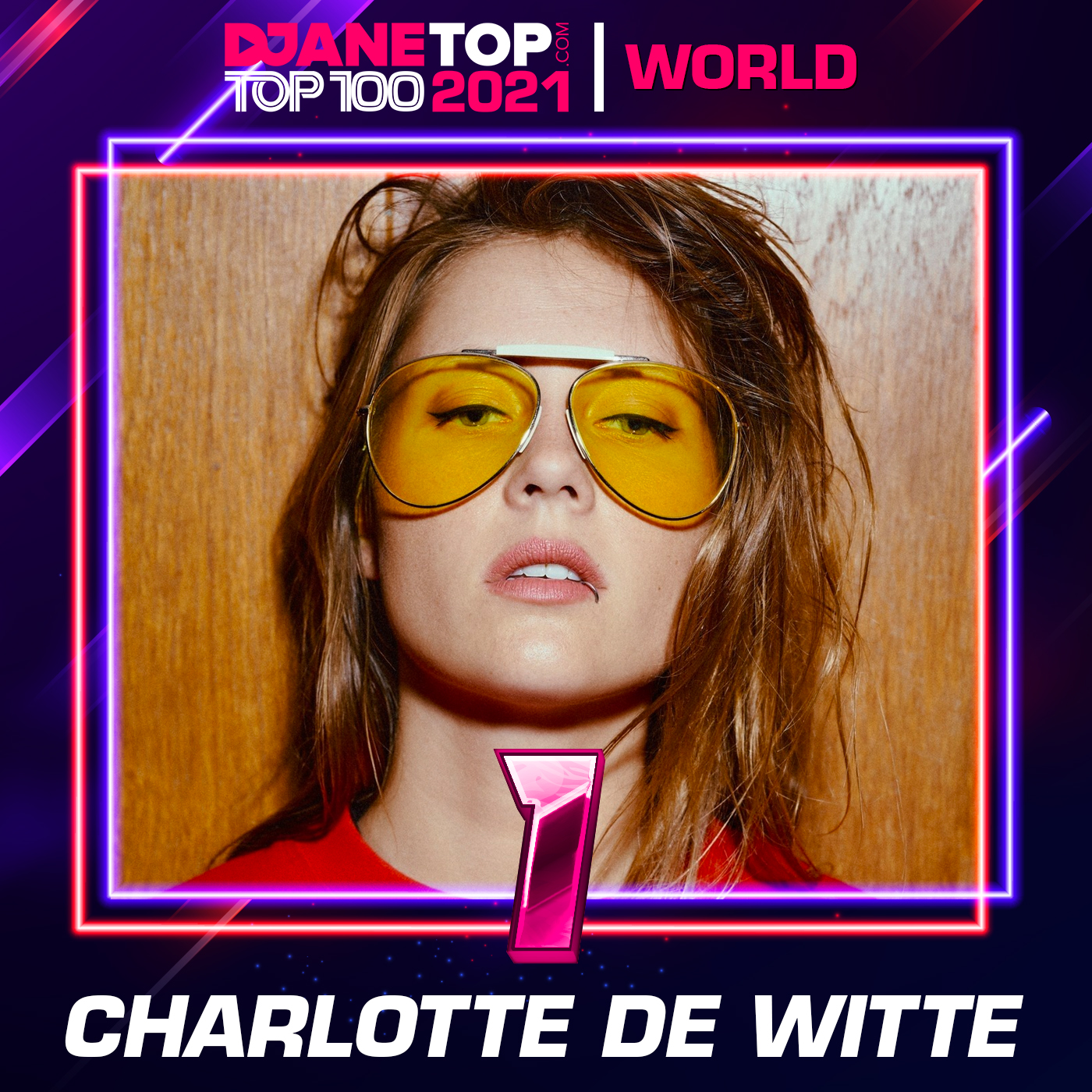 TOP 100 EUROPE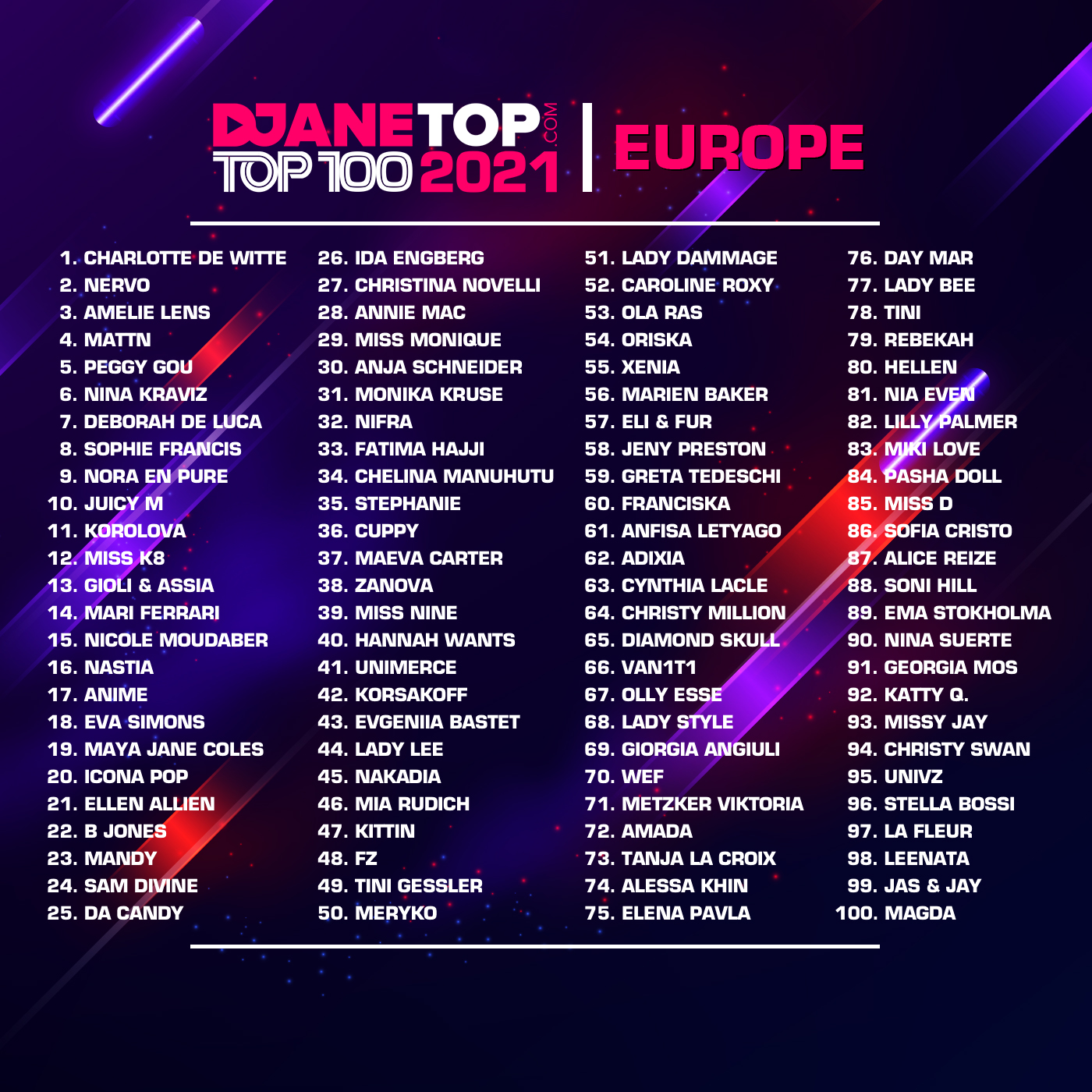 TOP 100 ASIA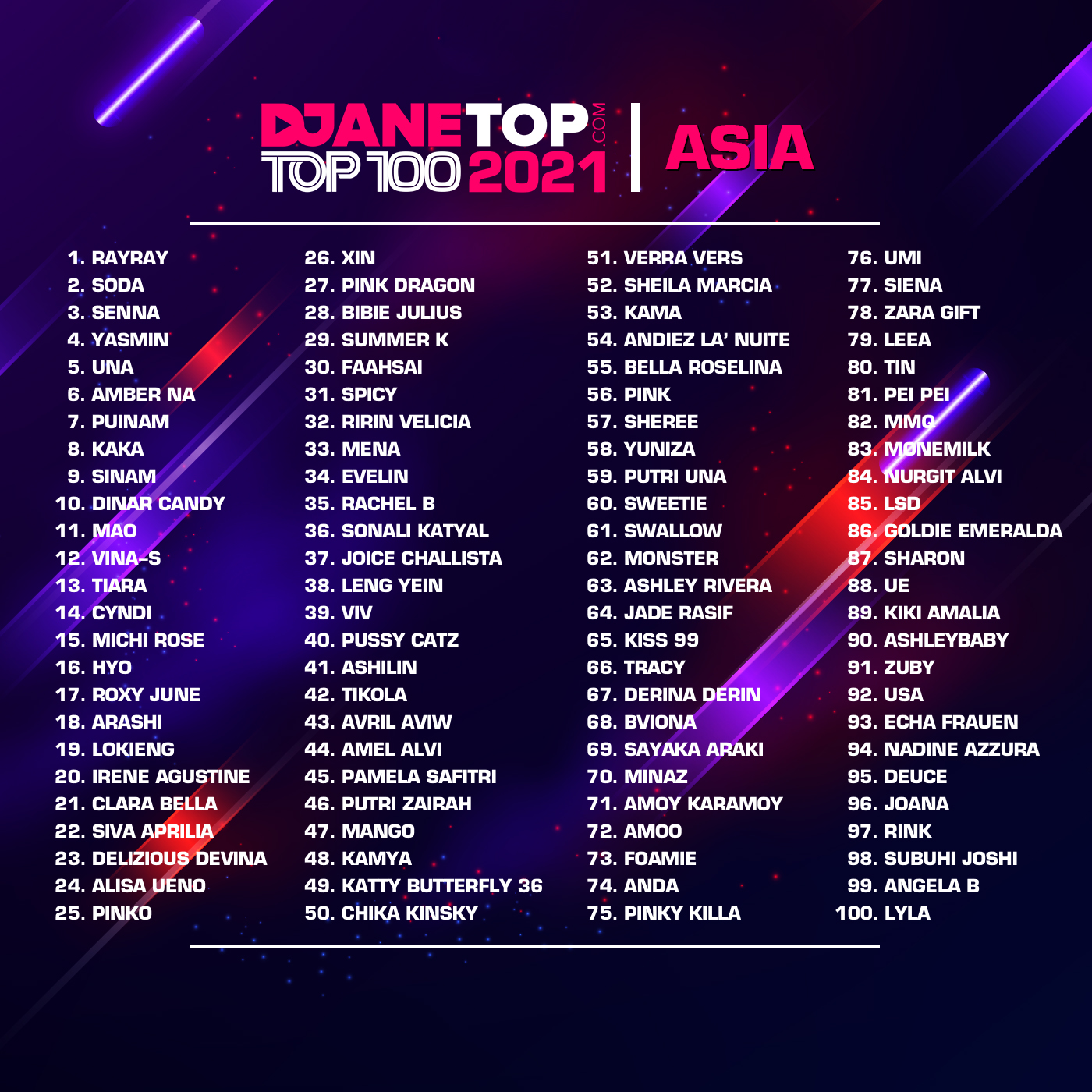 TOP 100 NORTH AMERICA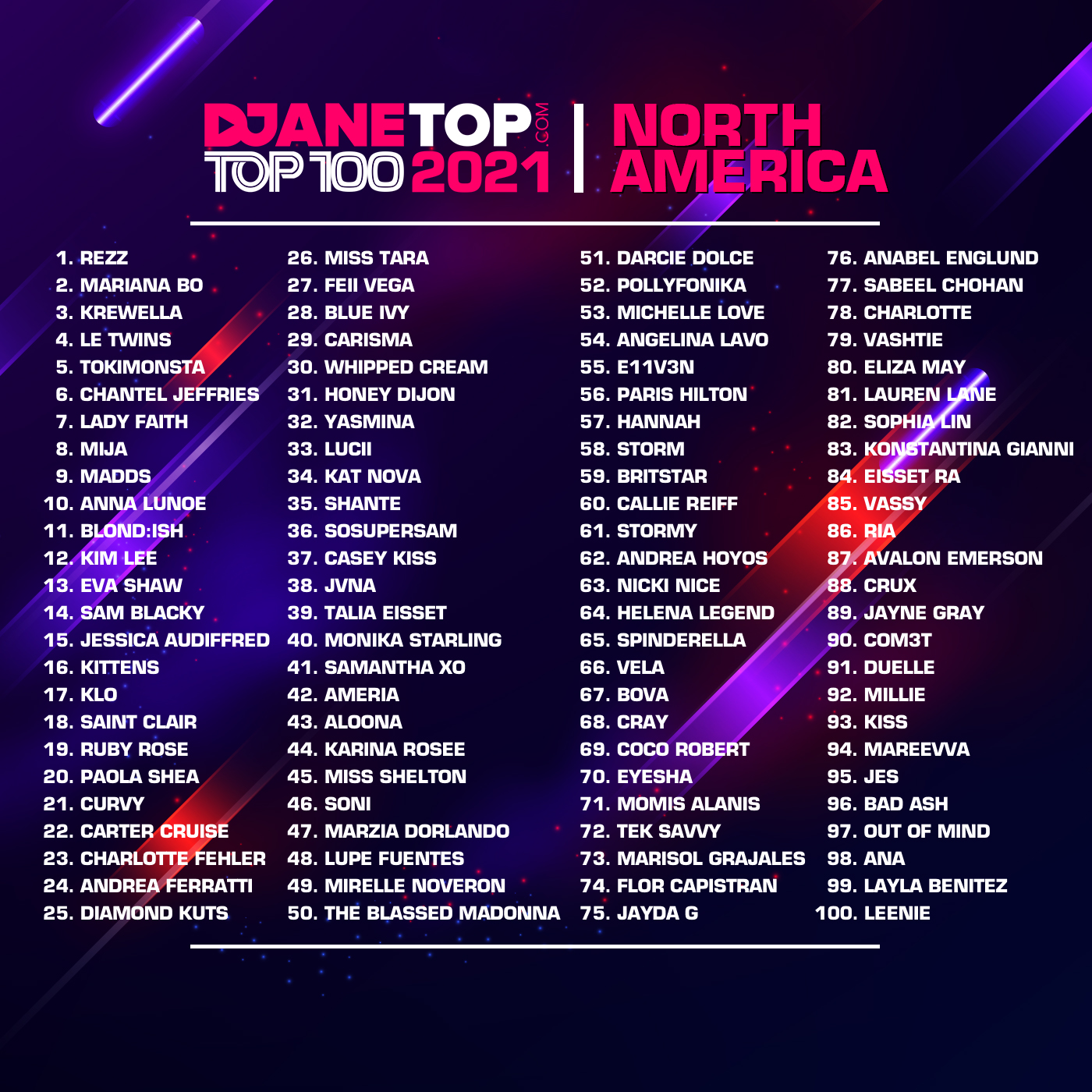 TOP 100 SOUTH AMERICA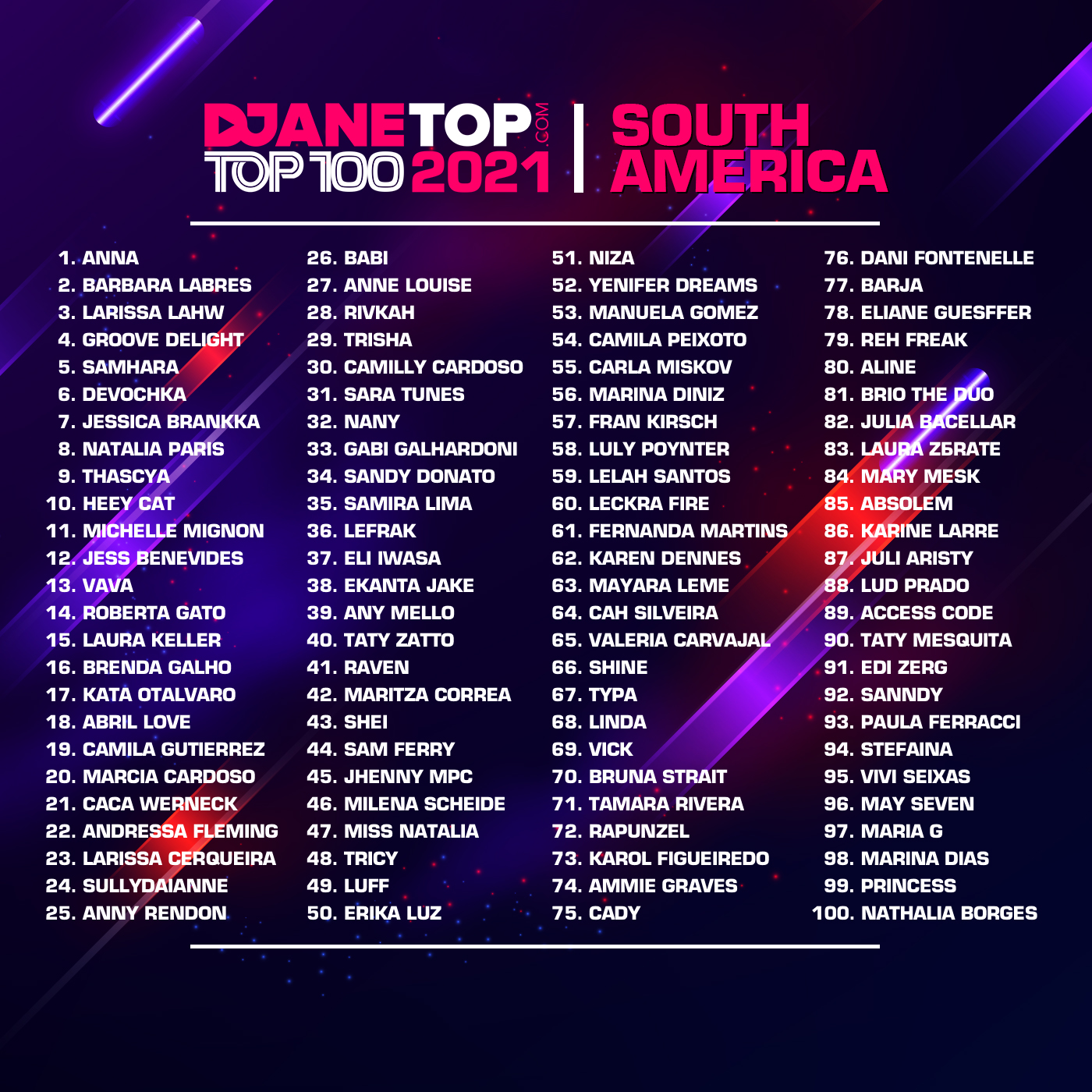 TOP 50 AUSTRALIA AND OCEANIA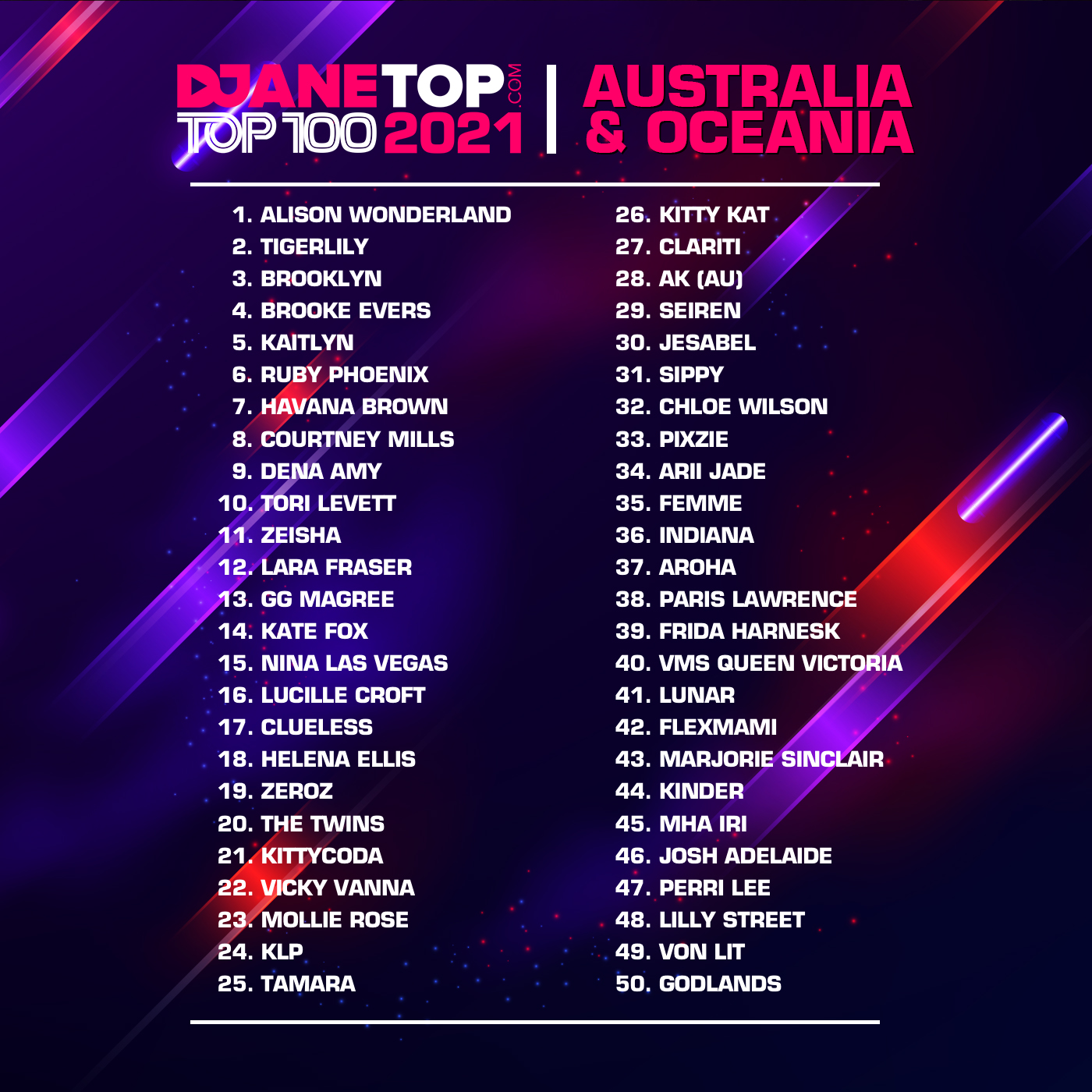 TOP 20 AFRICA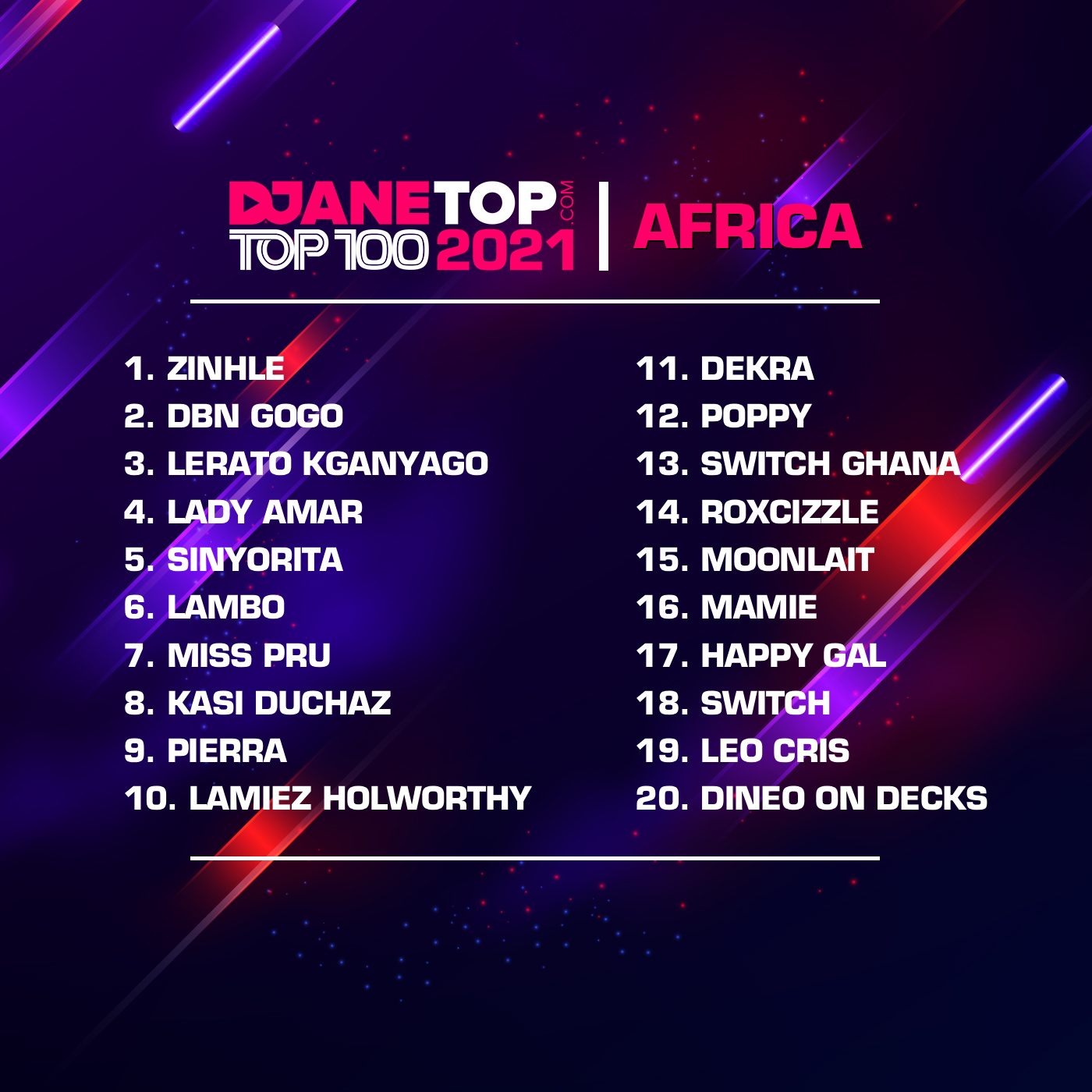 TOP 20 MIDDLE EAST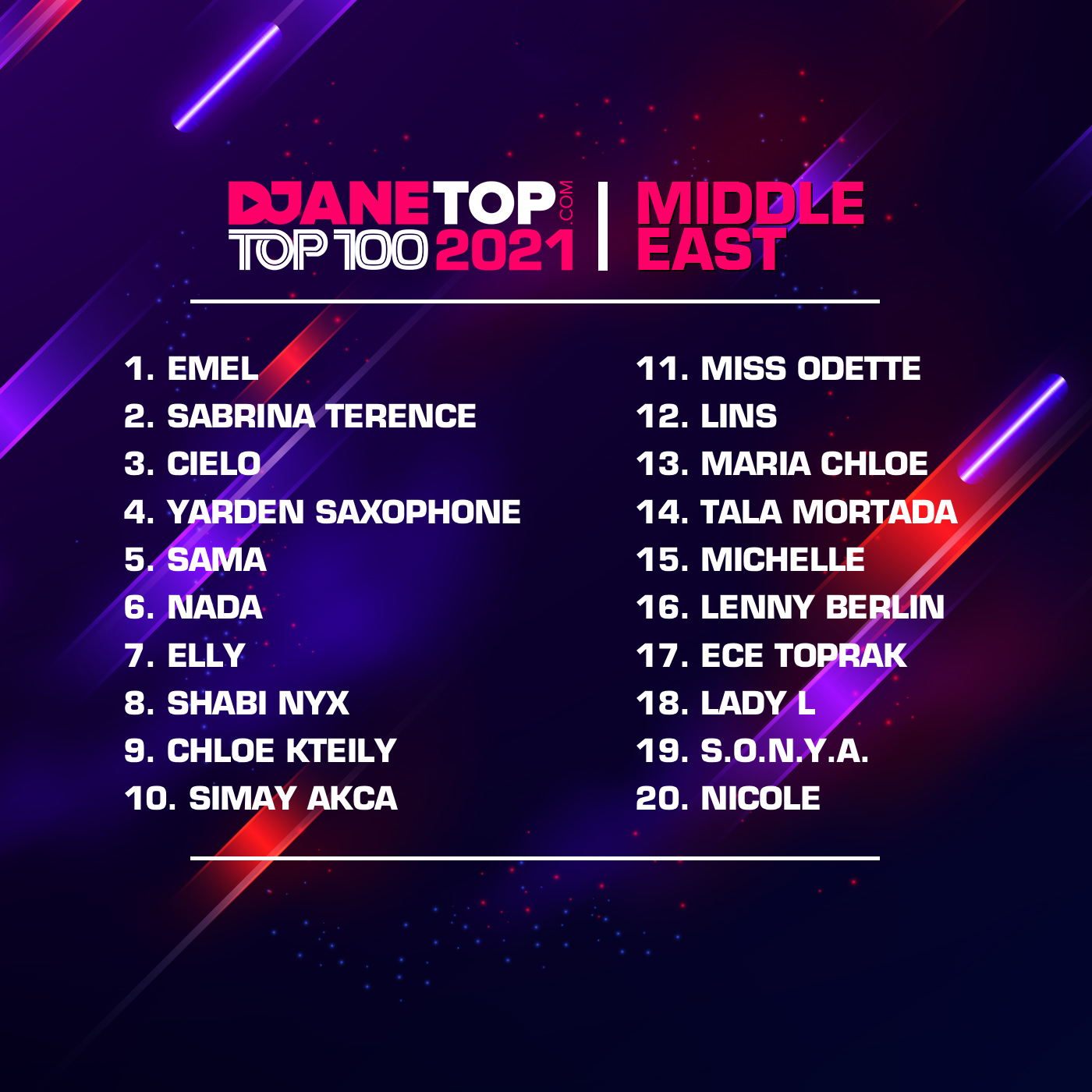 TOP 50 CHINA