Dear Djanes, management, and fans!
One more fantastic season is done, and it was a really amazing competition, big thanks to everybody for your votes and support.
We glad to see that every year amount of djanes who attend the competition and people who give their votes are growing.
We are proud to make a real voting, to predict all attempts of cheating, not to sell any places.
We are so happy to present you the results of voting for Top 100 DjaneTop.
 
Top 100 World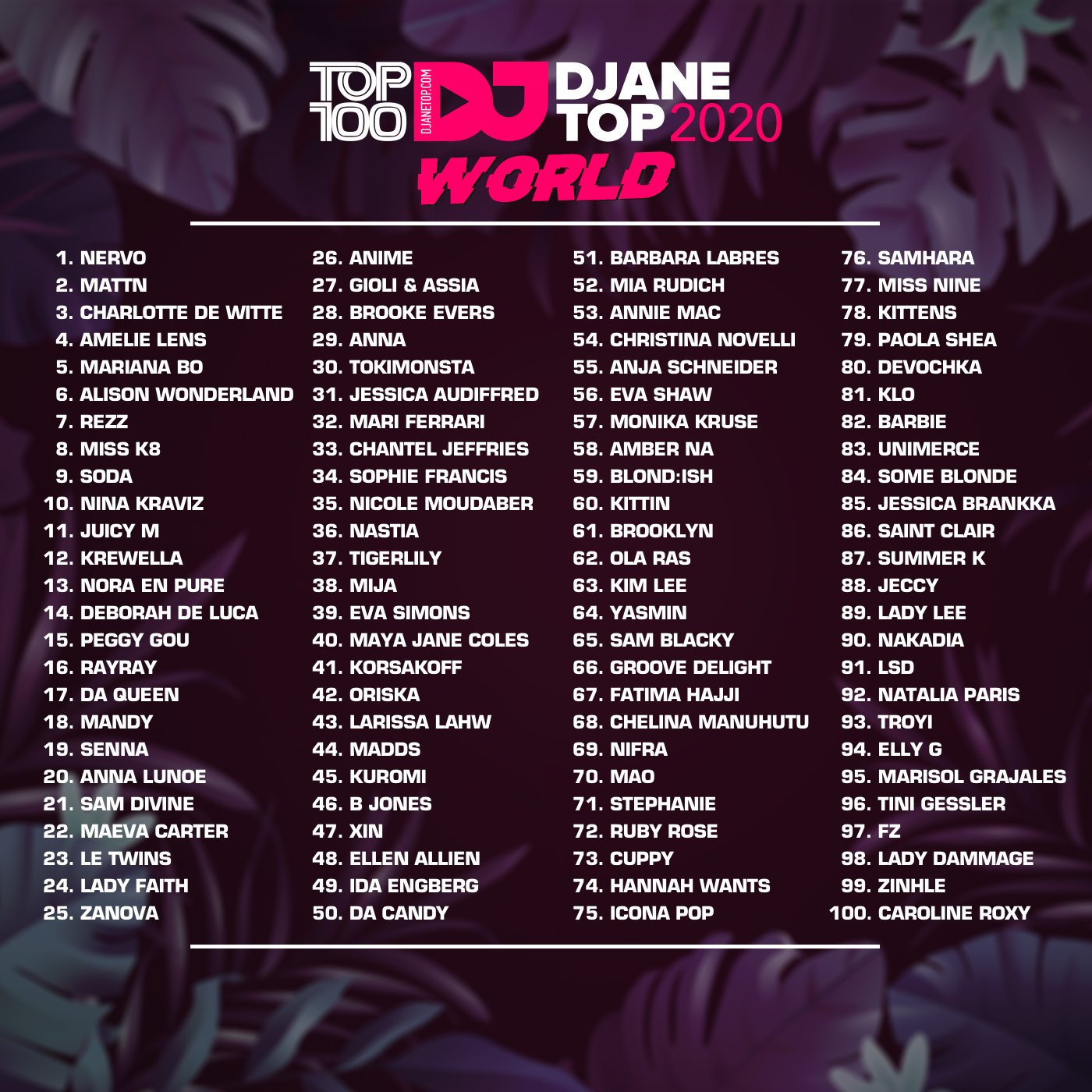 Top 100 Asia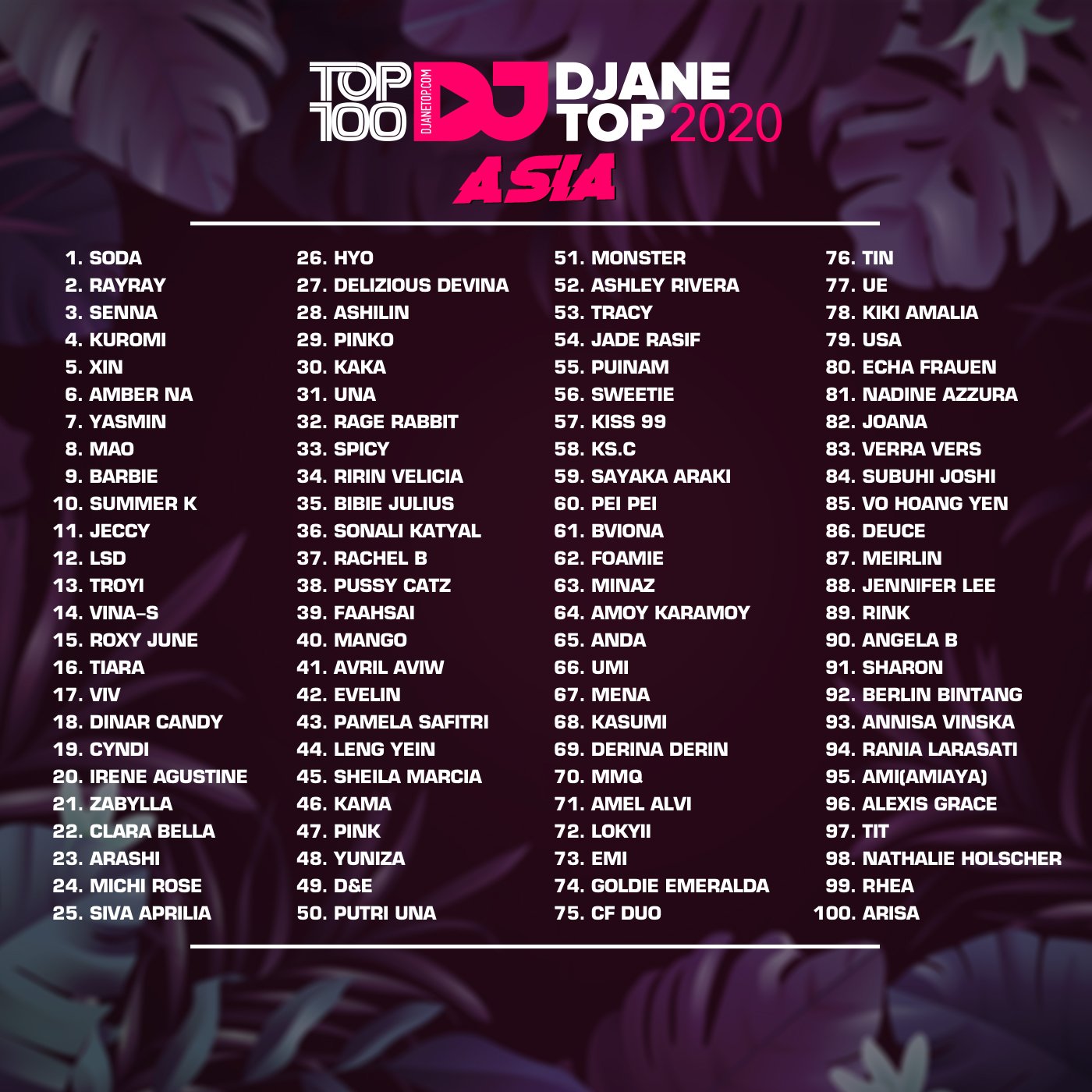 Top 100 Europe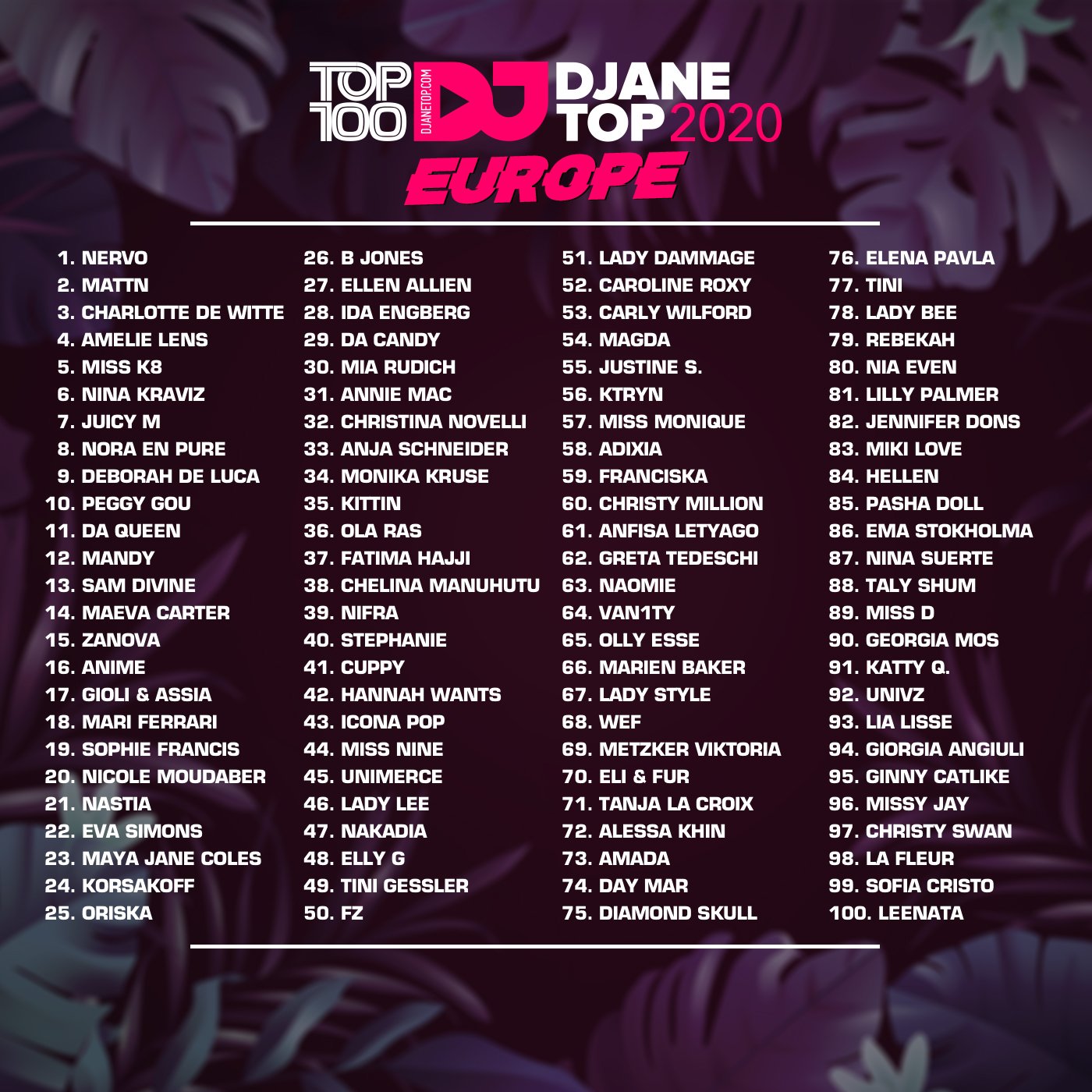 Top 100 South America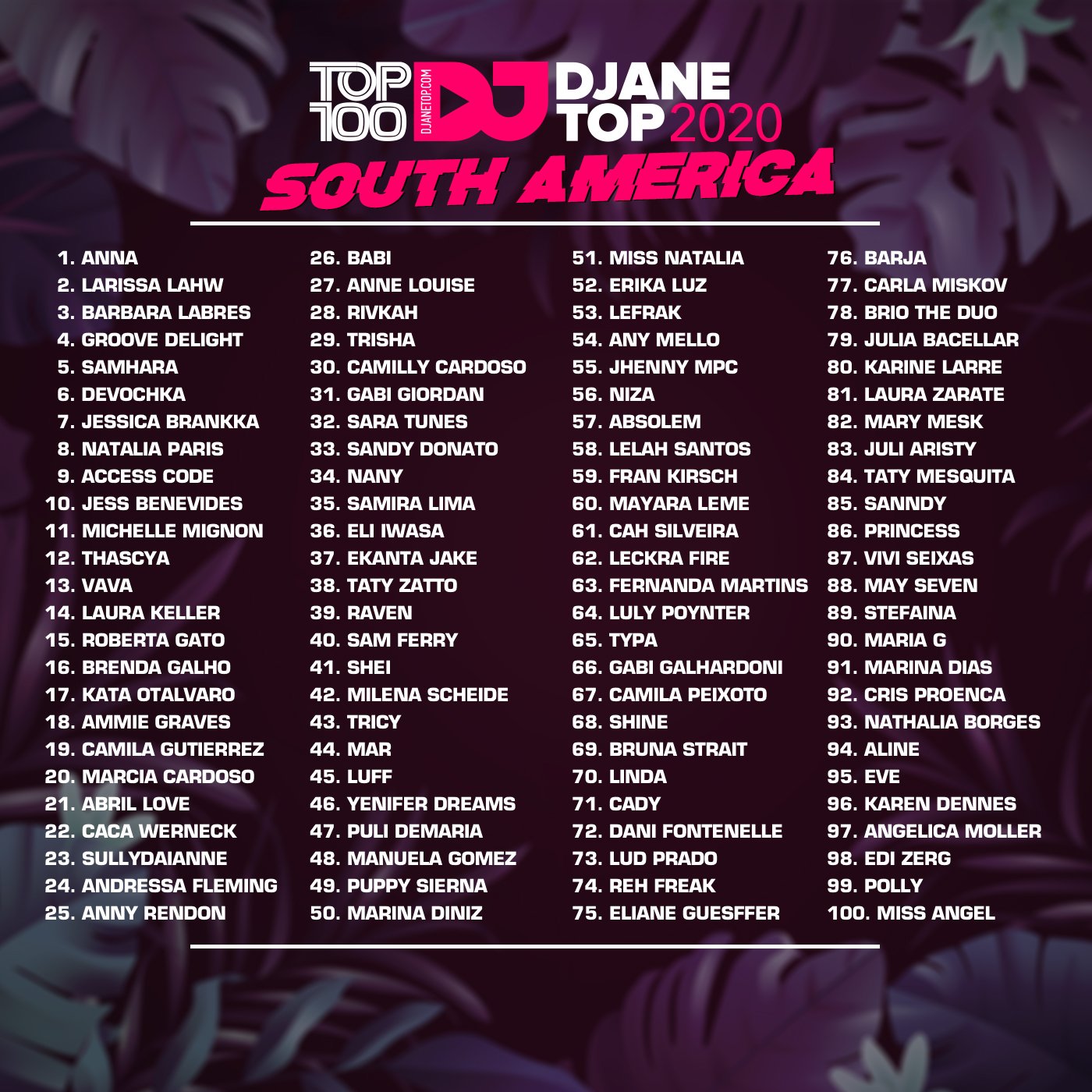 Top 100 North America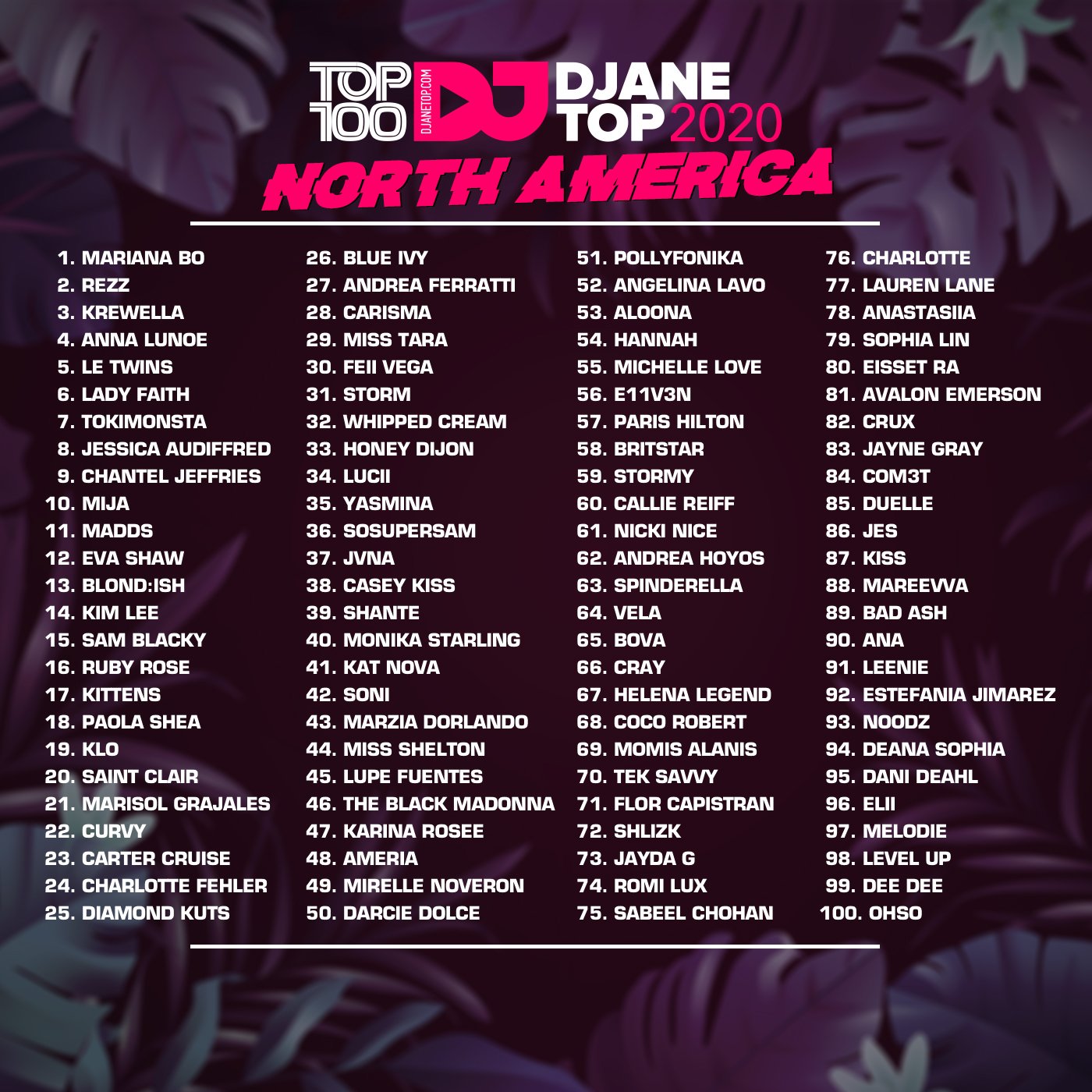 Top 50 Australia and Oceania
Top 20 Middle East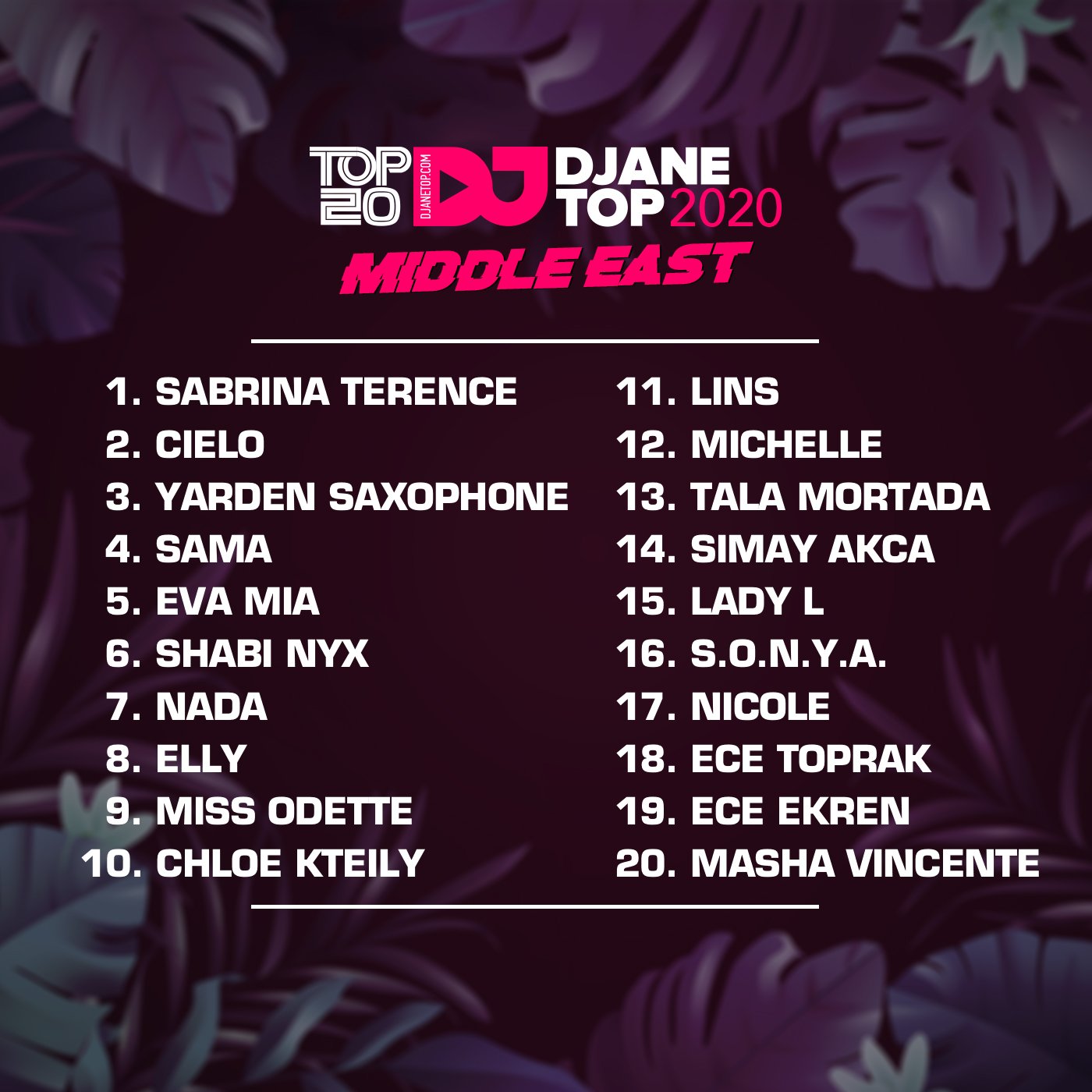 Top 20 AFRICA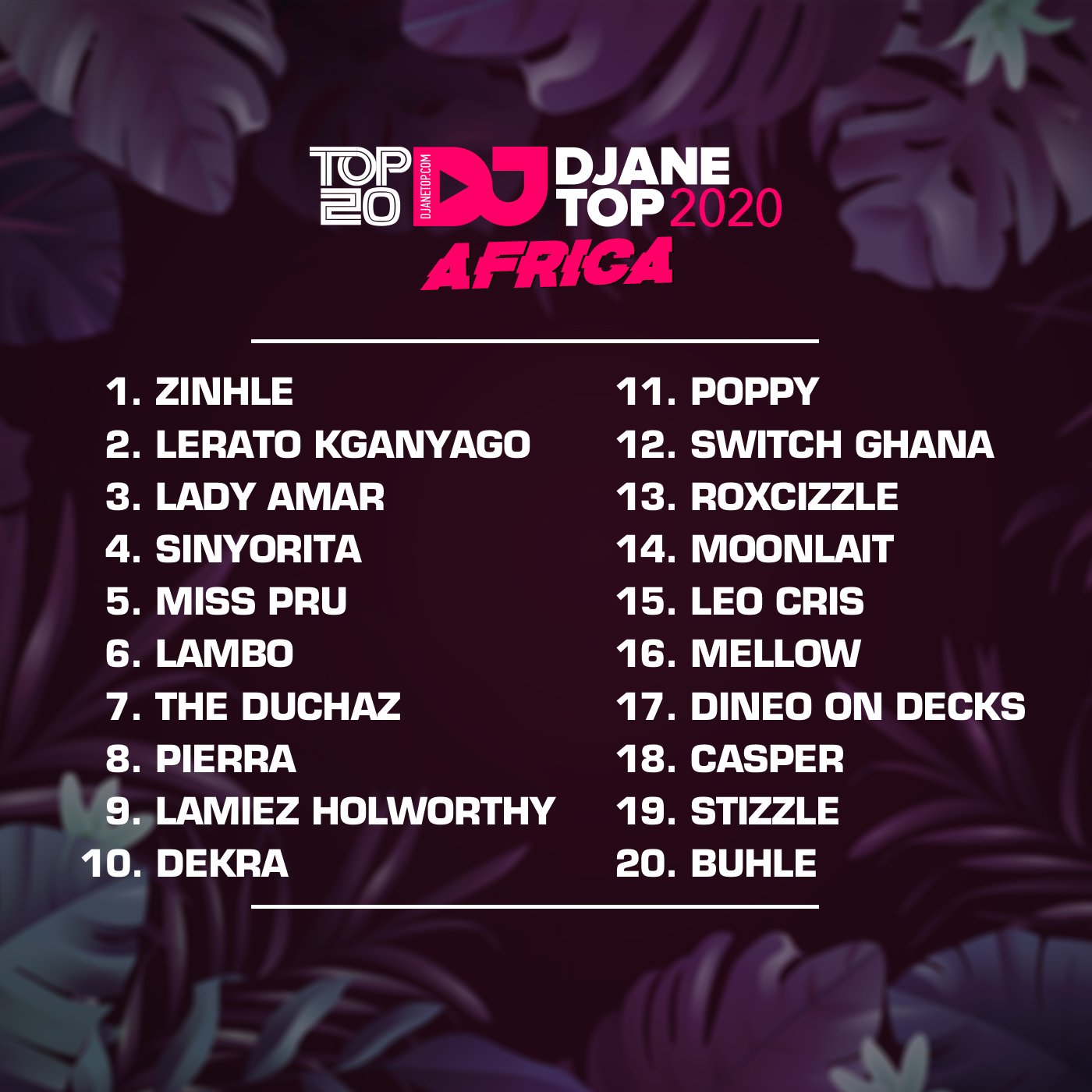 Top 50 CHINA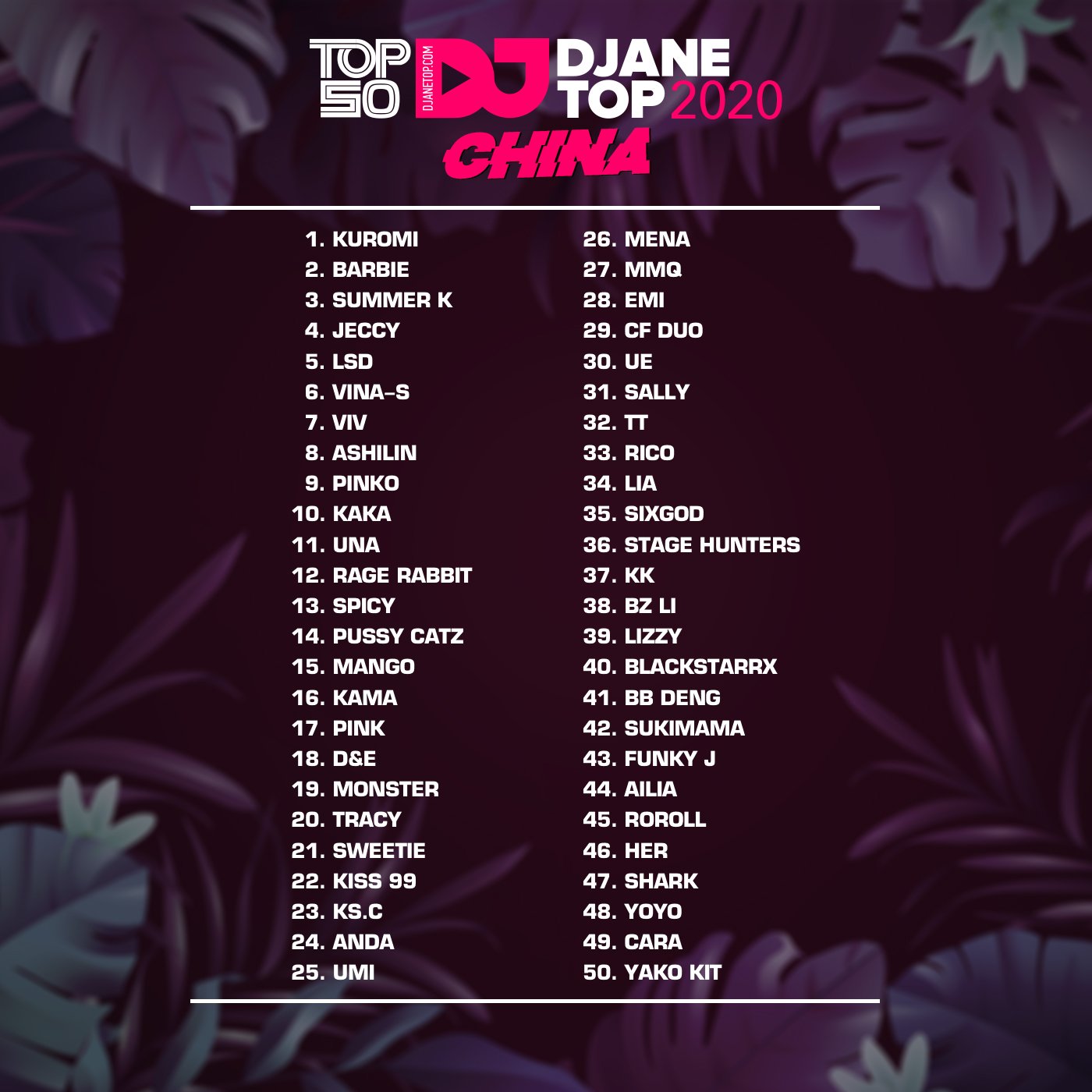 Special Video-message from Nervo
Also this year we are, with our partners SG Entertainment, have made an awards ceremony in "I'm Han club" (Wuhan, China) to congratulate djanes from TOP 100 Djanetop Asia.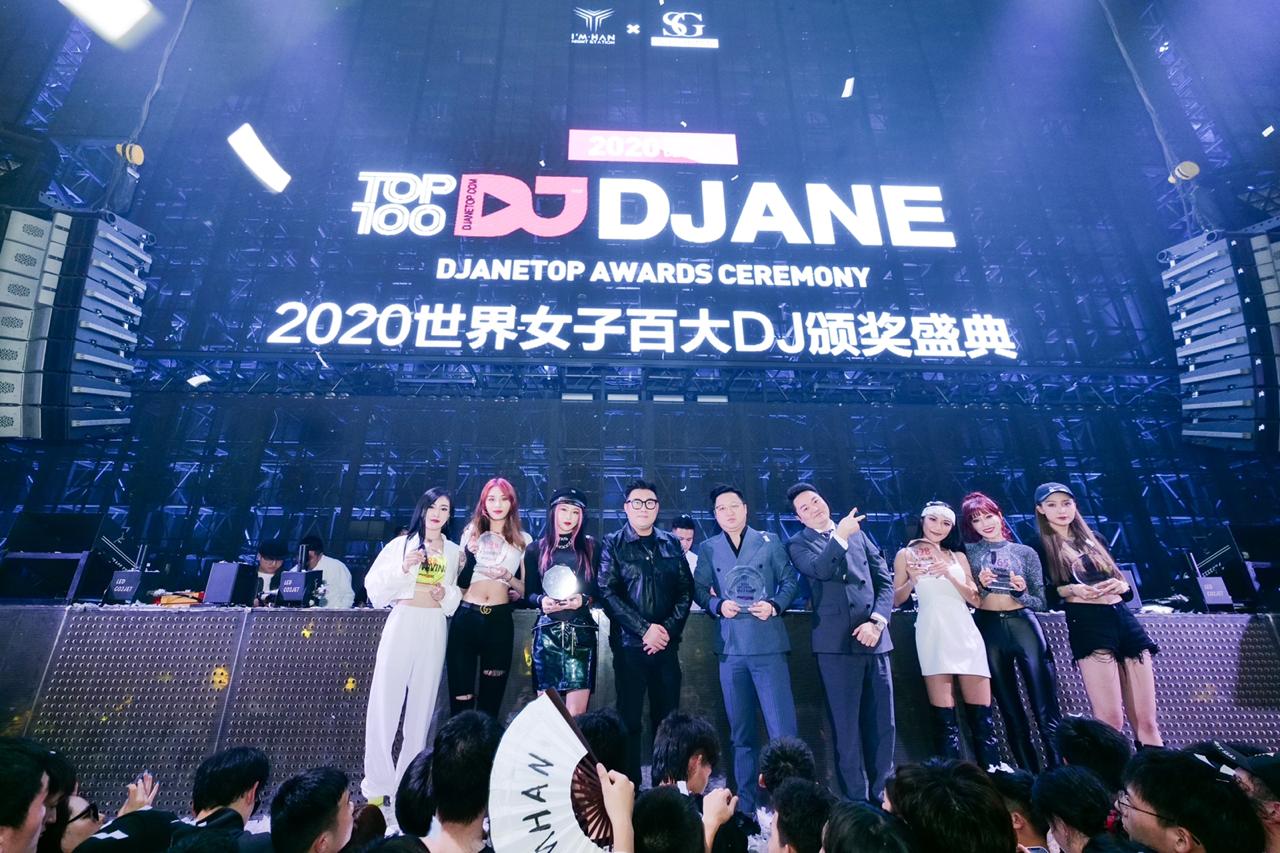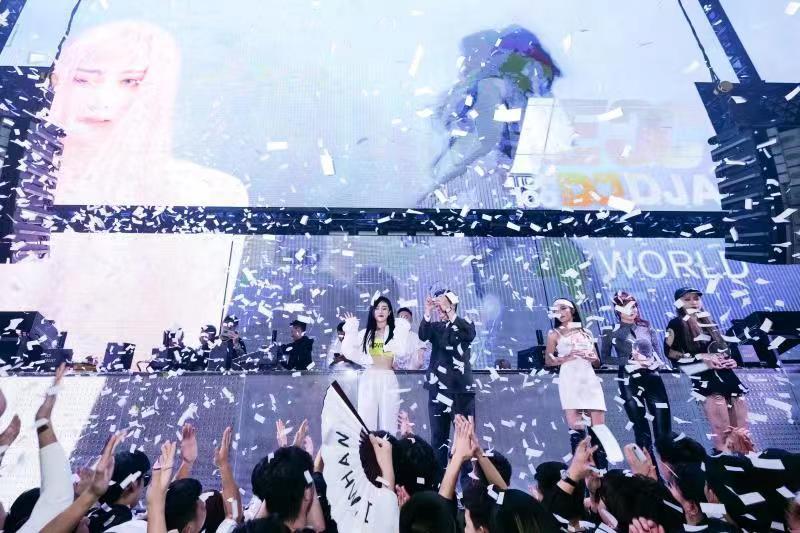 See you in 2021.