Dear Djanes, management and fans!
We are happy to announce the results of the voting for Top 100 Djanes of 2019 by DjaneTop.
It was a really amazing competition, big thanks to everybody for your votes and support. It's our third year and we are glad to see that the number of DJs and users of the site is growing rapidly.
We proud of our project, we made it clear, without selling places and cheating. We hope you feel it.
For now, we represent to you the results of voting:
 
Top 100 World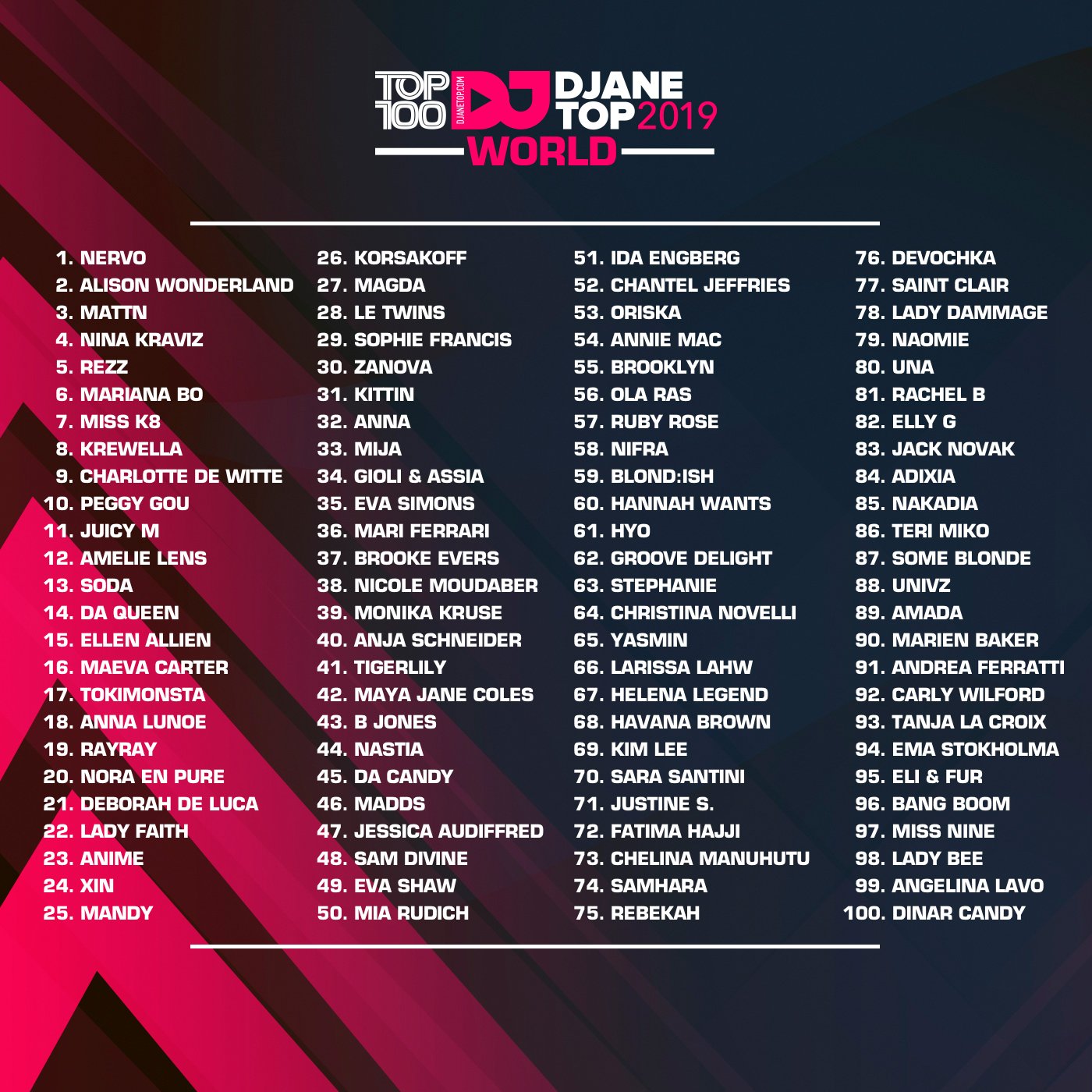 Top 100 Asia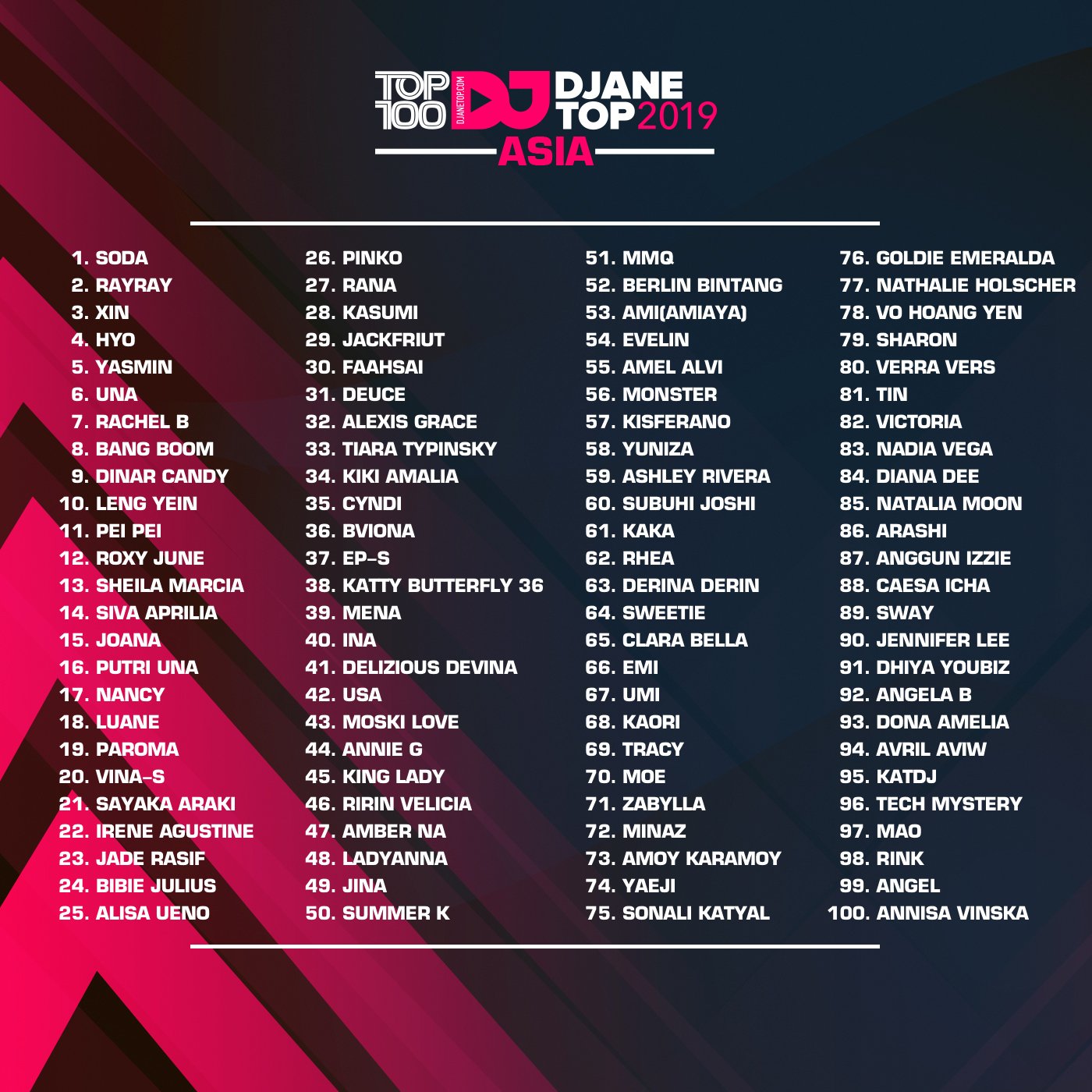 Top 100 Europe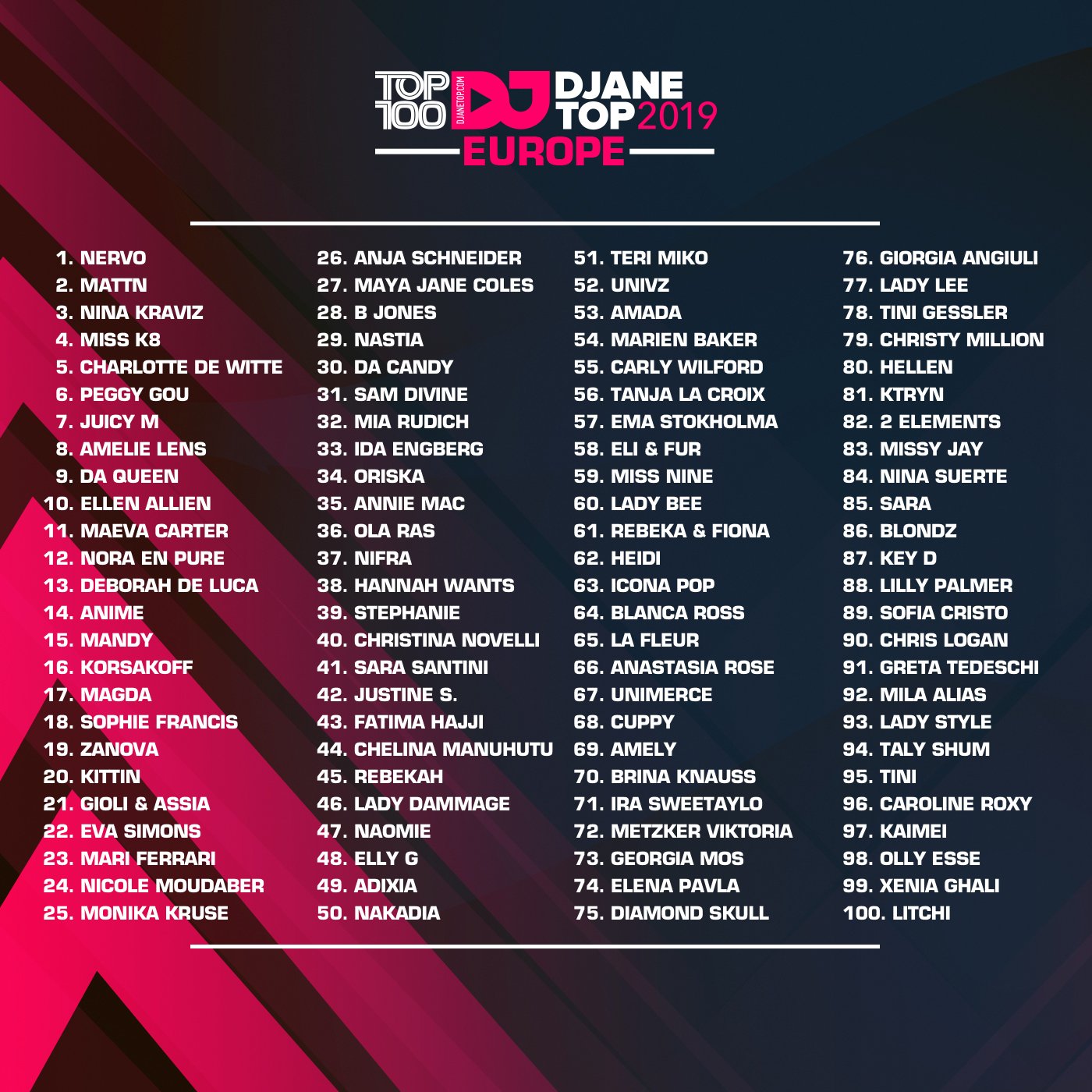 Top 100 South America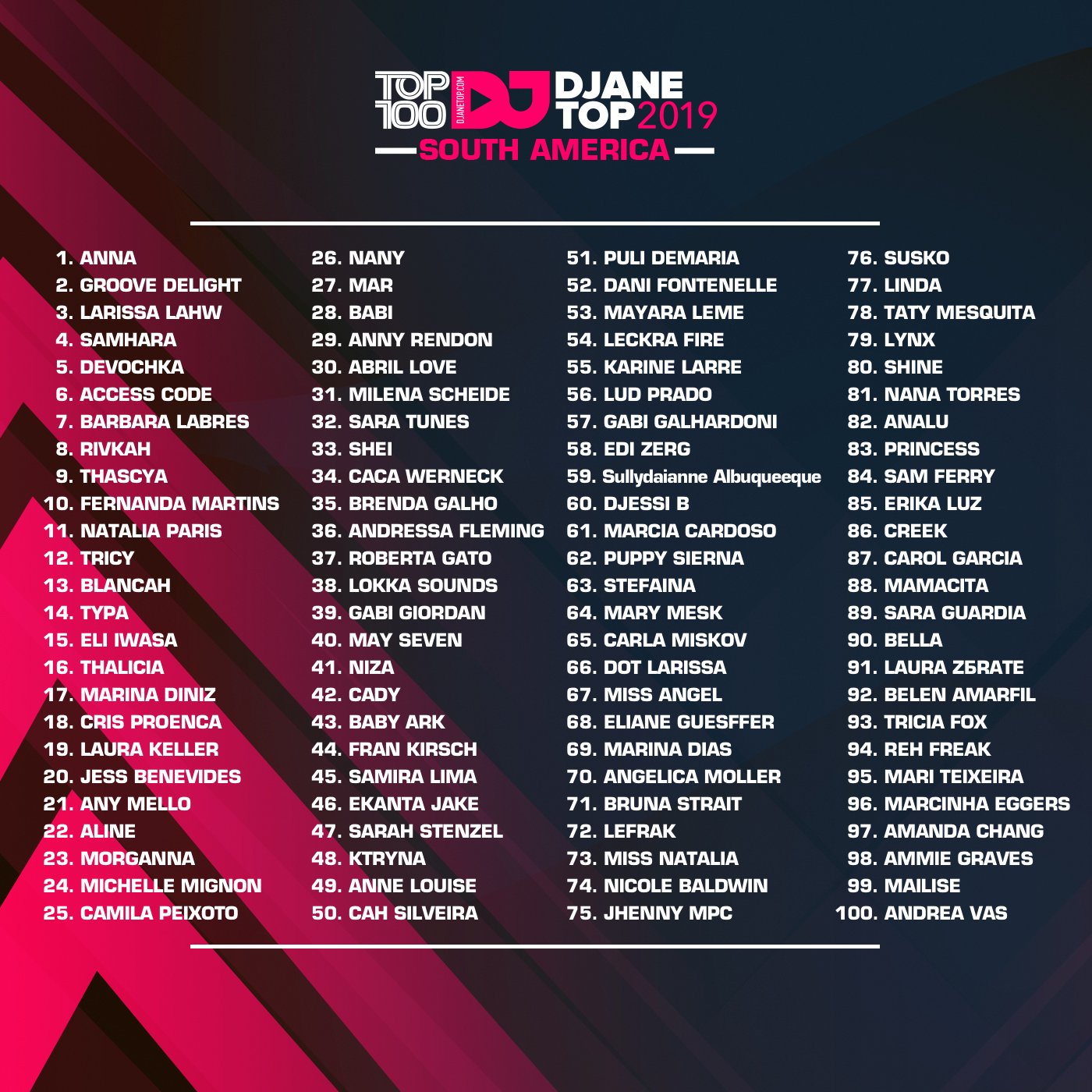 Top 100 North America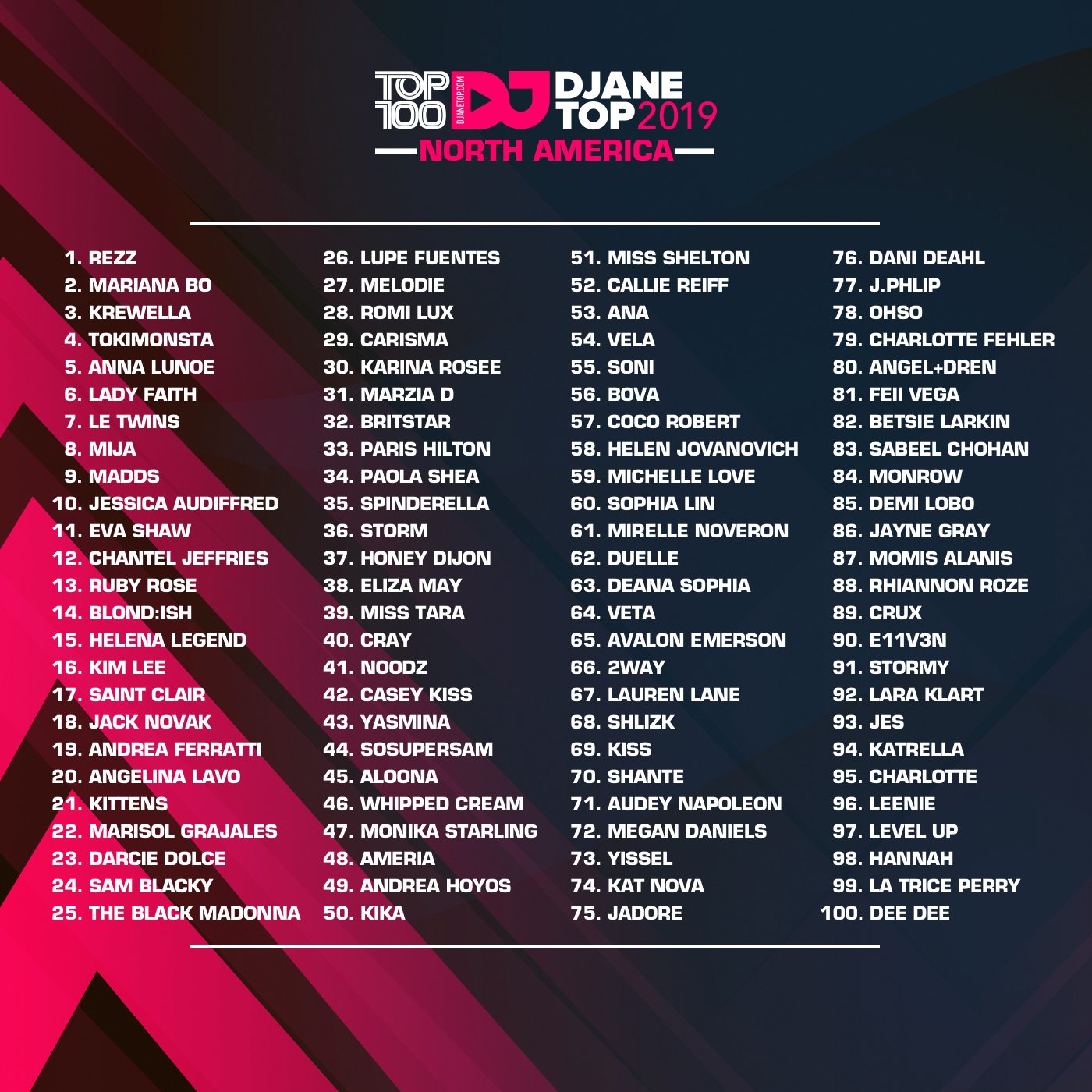 Top 50 Australia and Oceania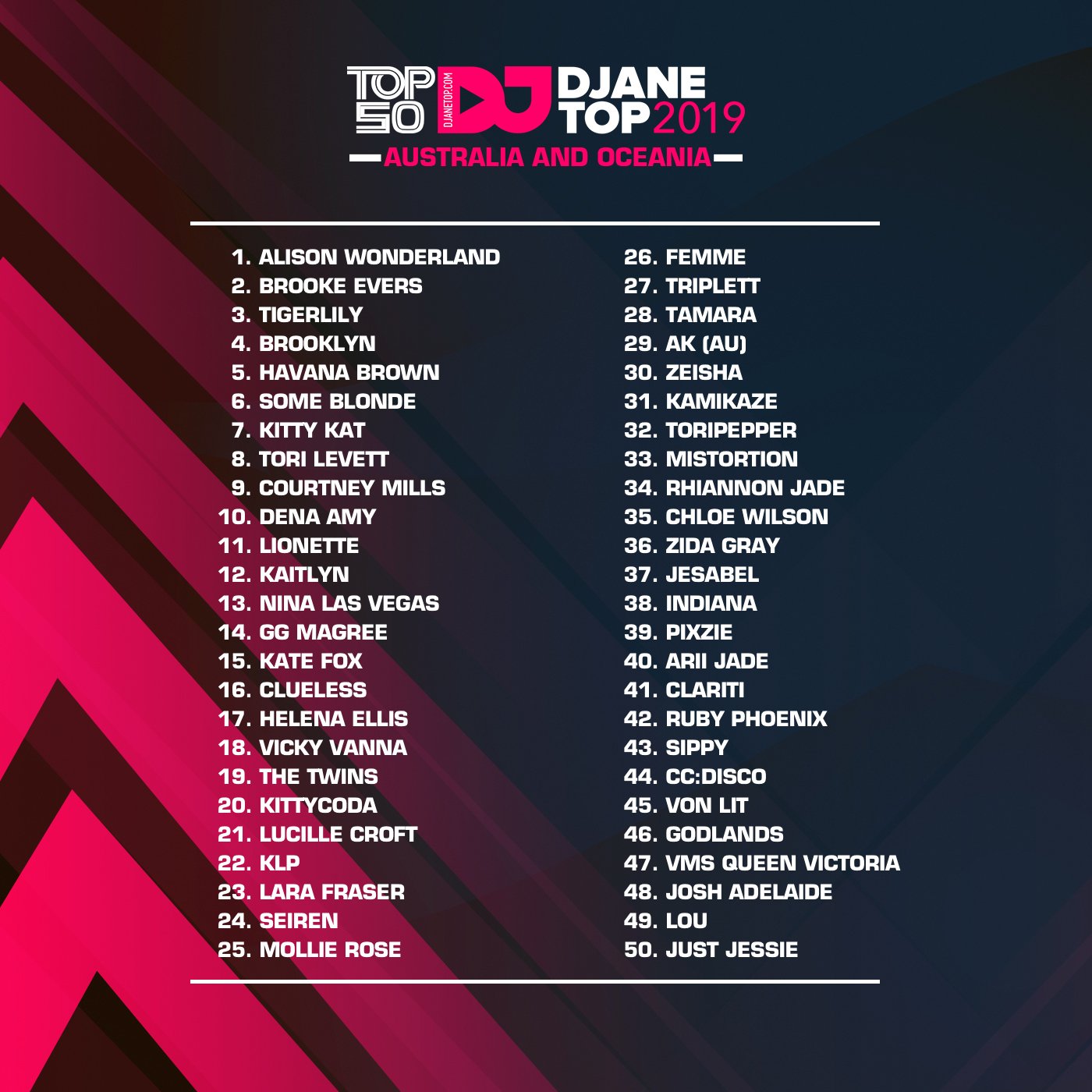 Top 20 Middle East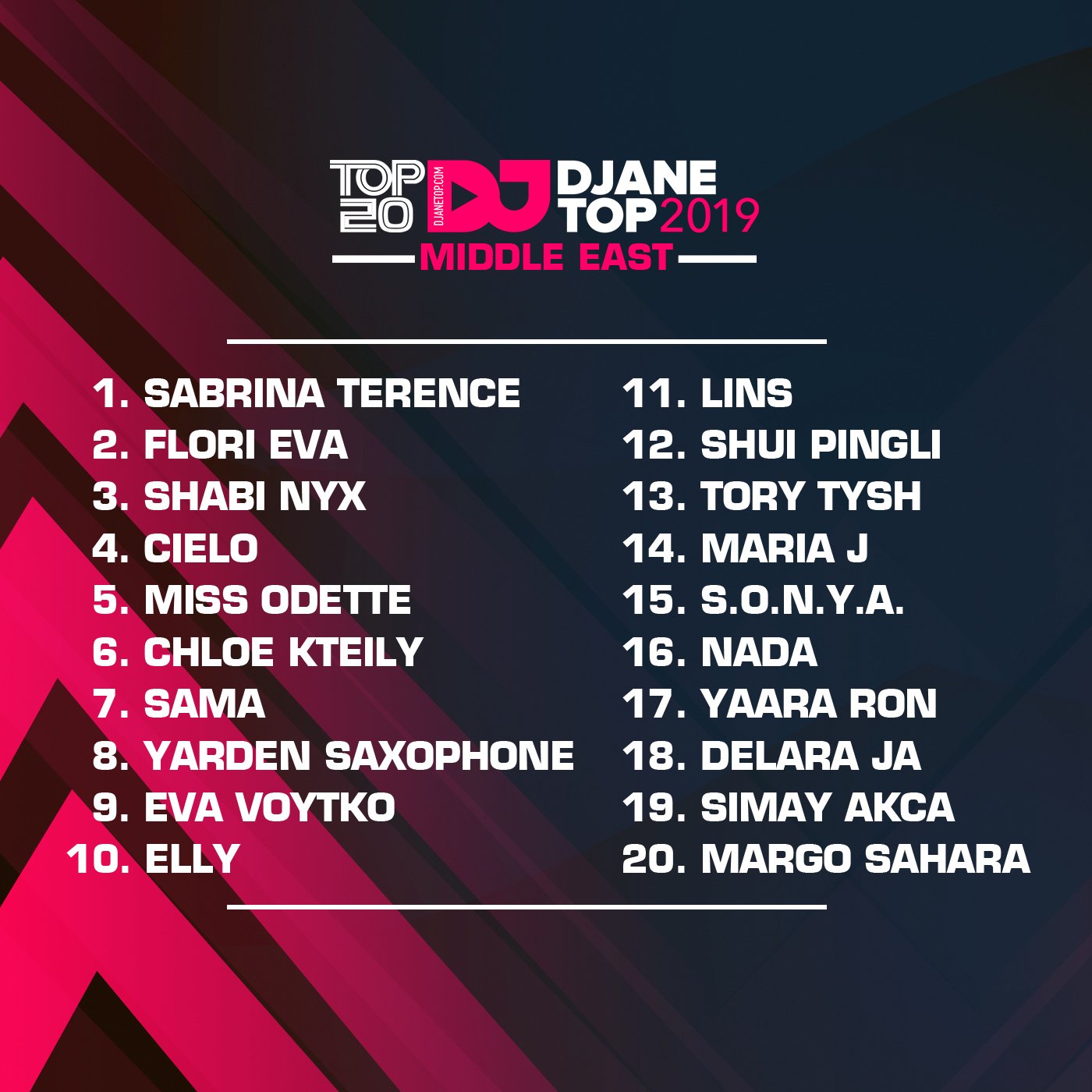 Top 20 AFRICA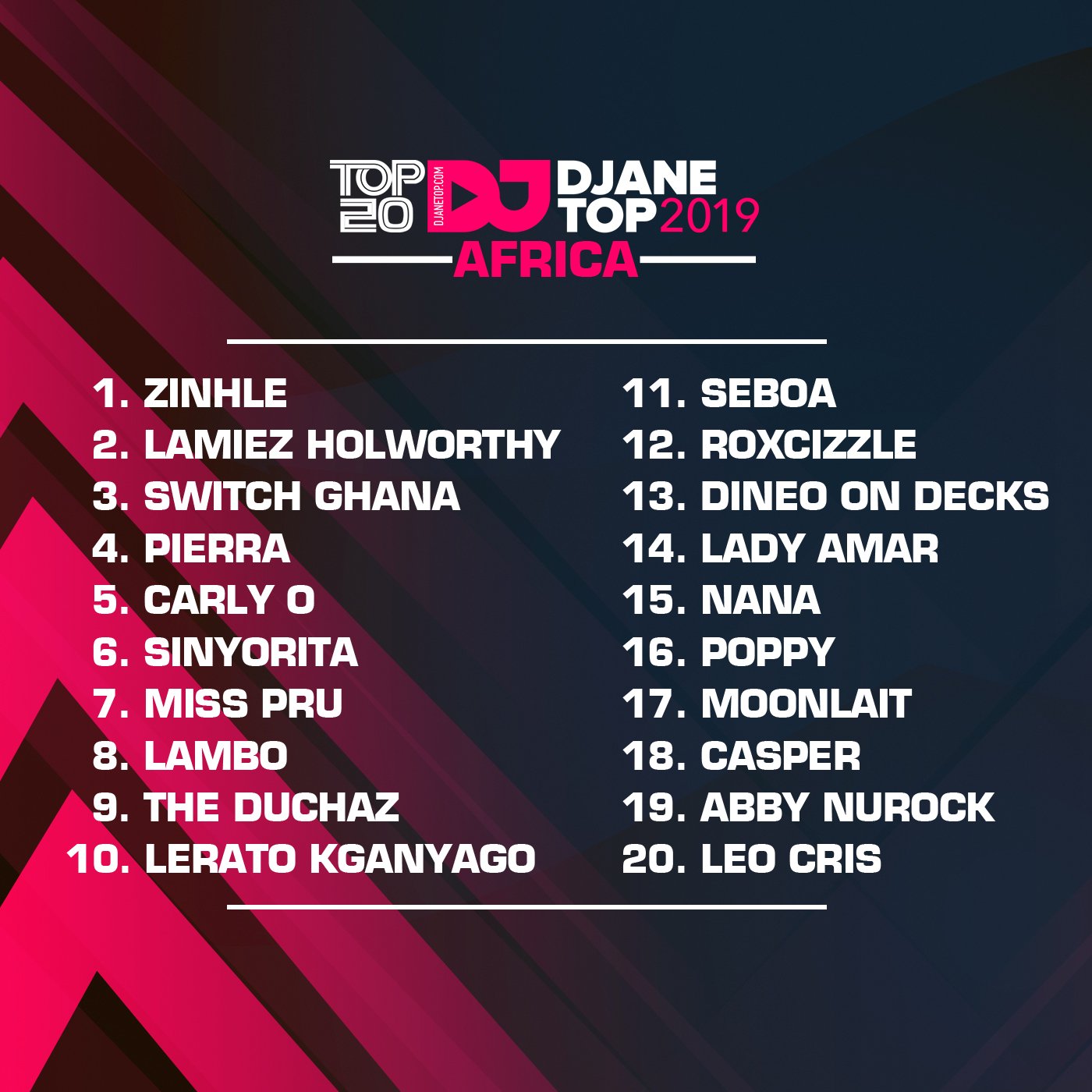 Thanks for amazing year and see you in 2020.