Dear Djanes, their managers and fans!
We are so happy to announce the results of voting for Top 100 Djanes by DjaneTop.
This year we recieved more than 3 million votes for Djanes from all corners of the world. Thanks everybody for your support of our site DjaneTop.com. Next year we promise to improve, to reach higher level. 
For now we represent to you the results of voting:
 
Top 100 World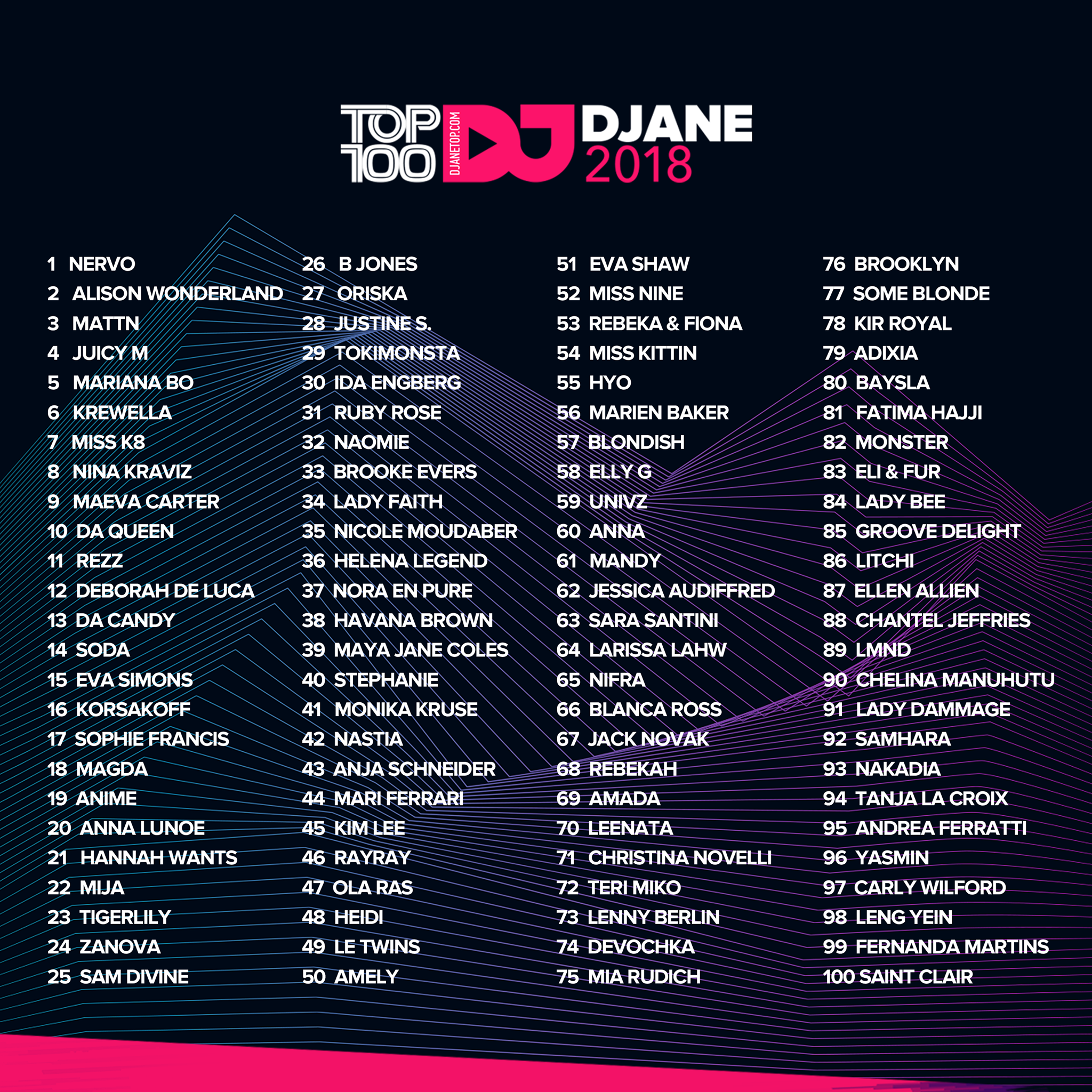 This year European Djanes based in China appeared in raring to Asia because of mistake of system of our site. We corrected this mistake and we represent to you the latest and the right one rating:
Top 100 Asia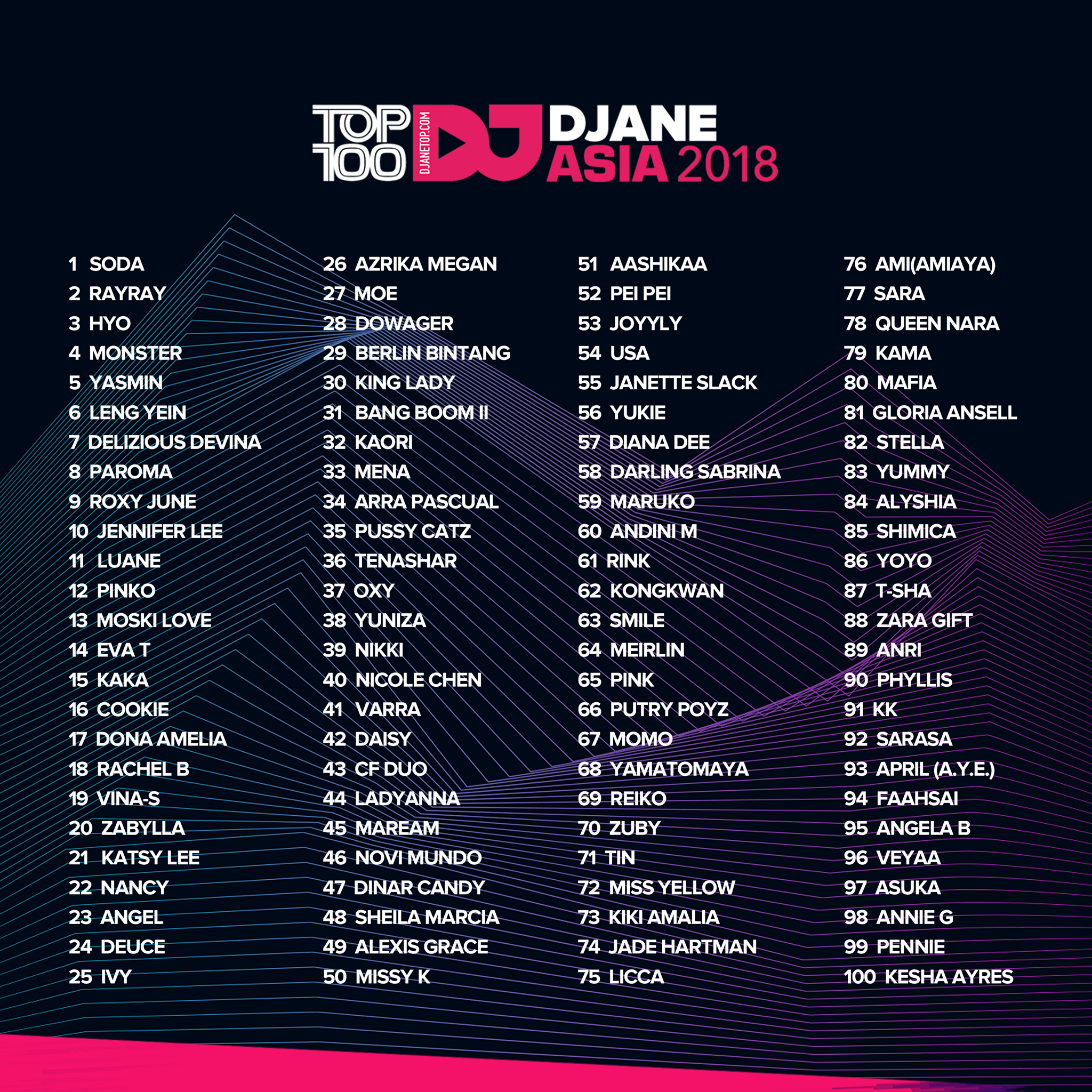 Top 100 Europe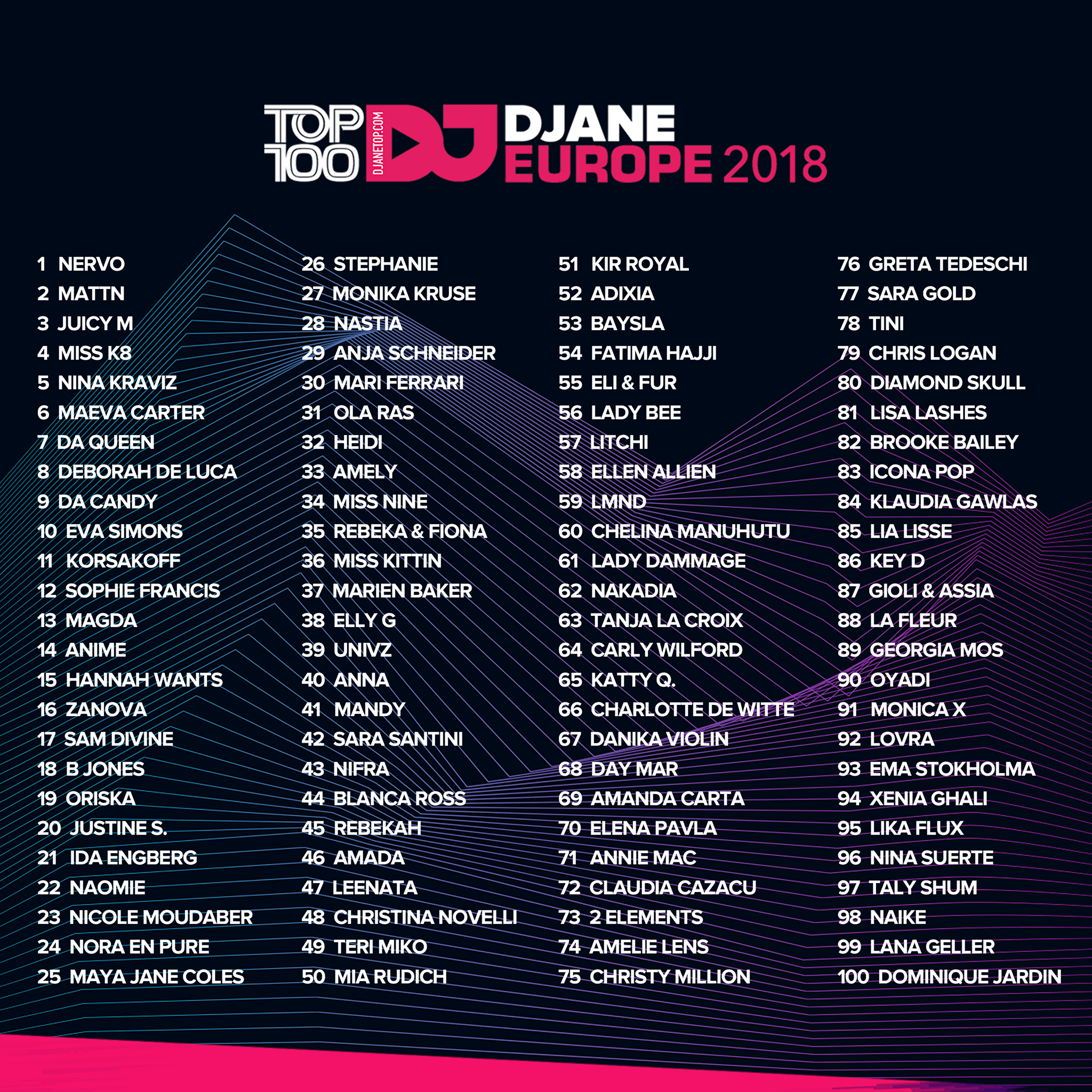 Top 100 South America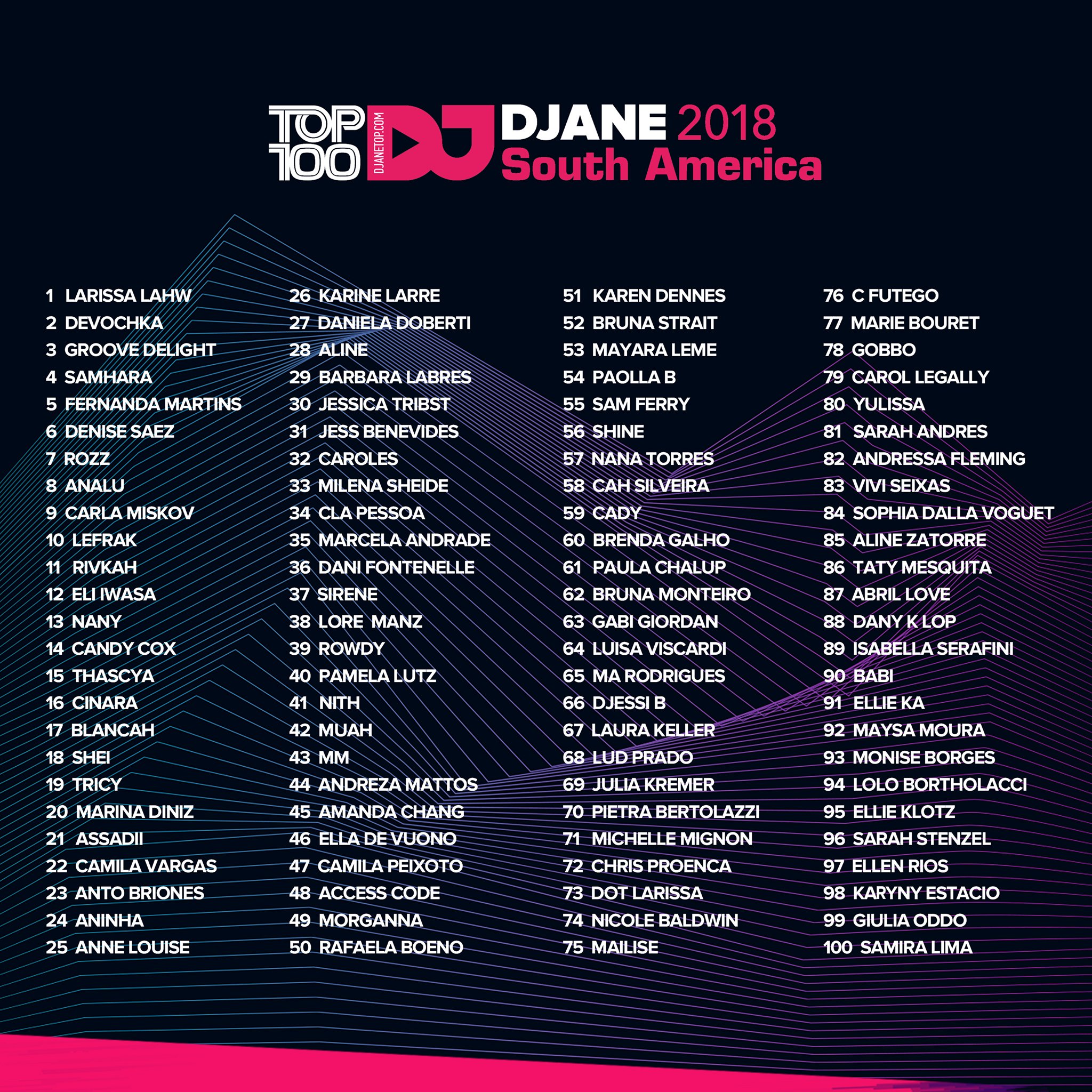 Top 100 North America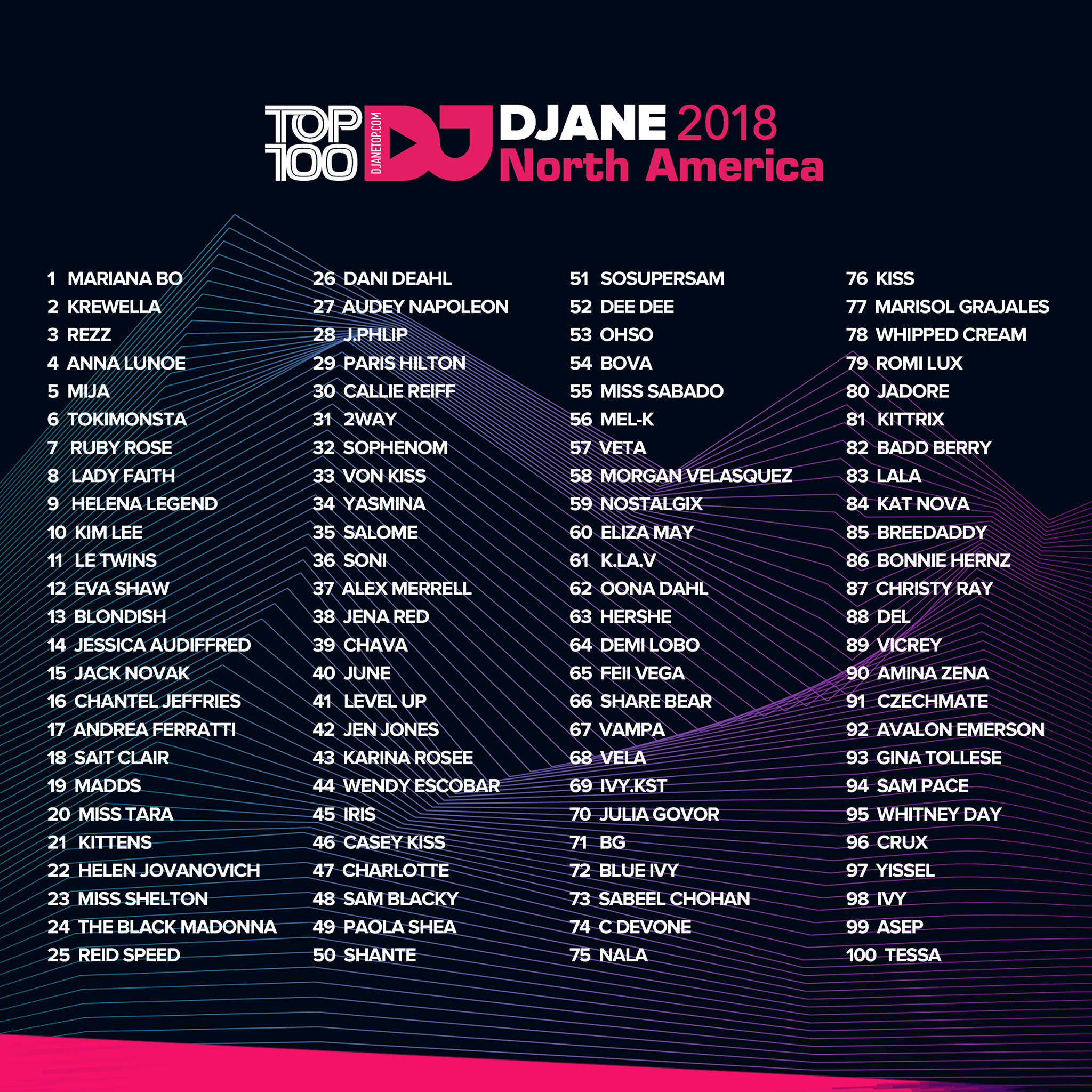 Top 20 Middle East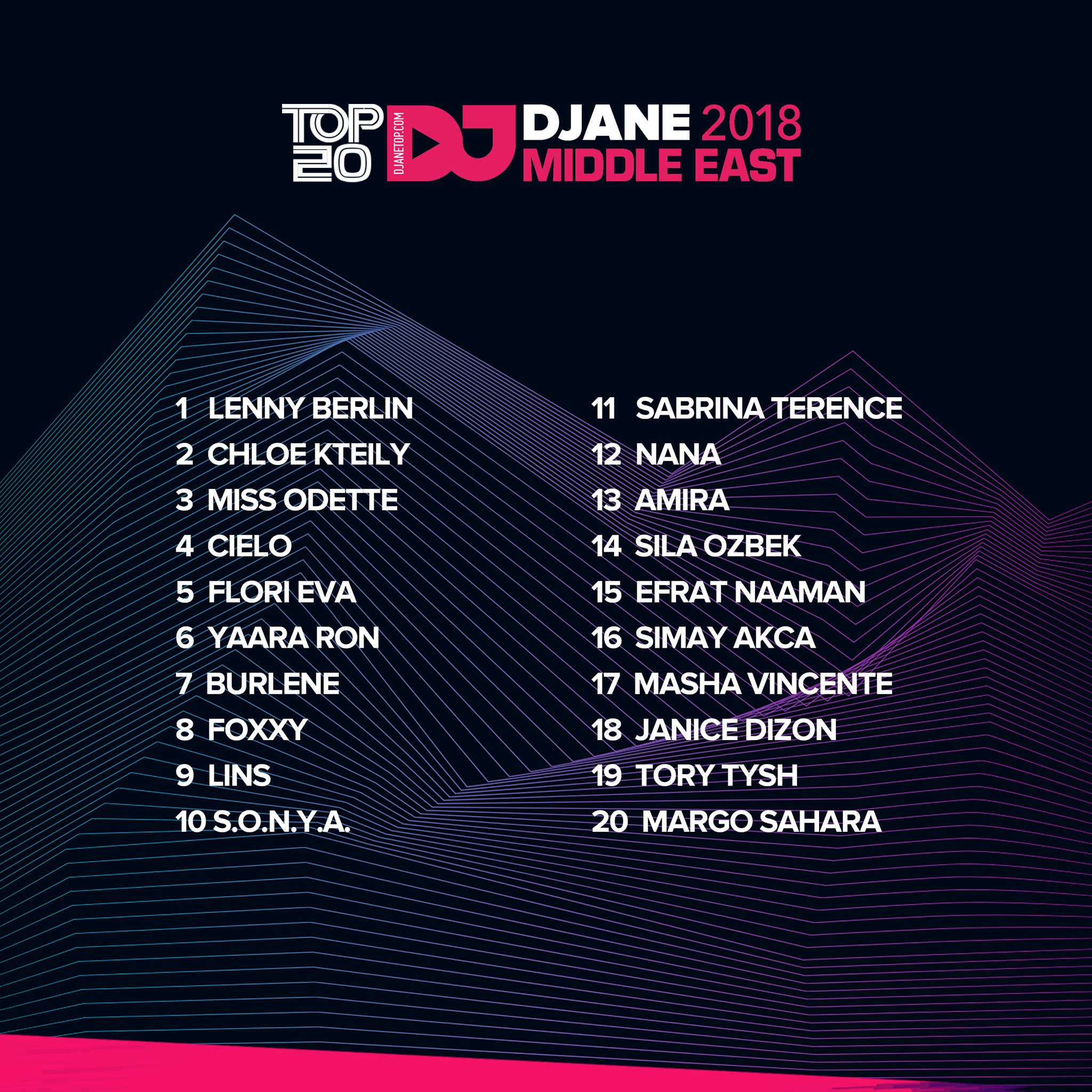 Top 20 AFRICA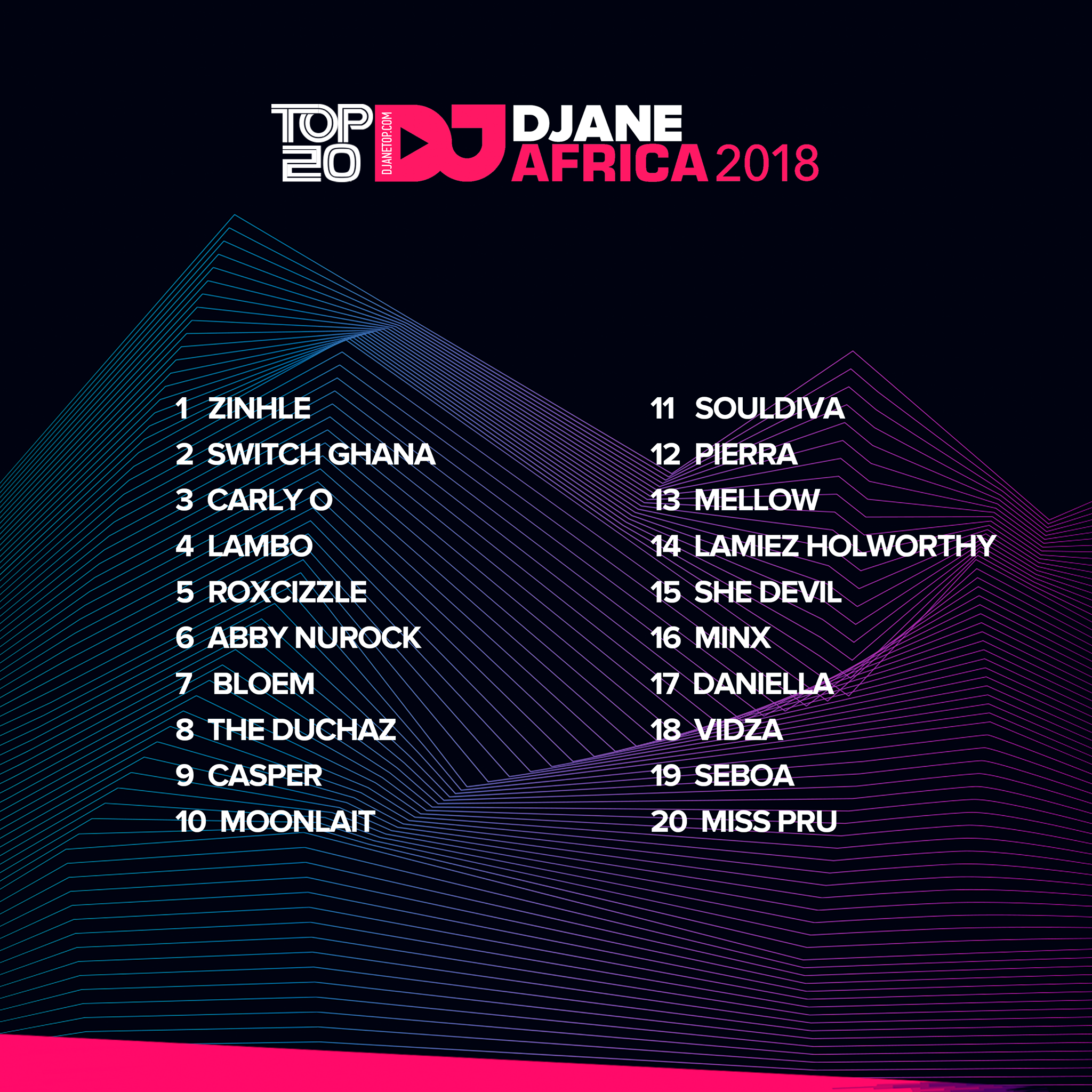 Thanks for amazing 2018 year and see you in 2019.