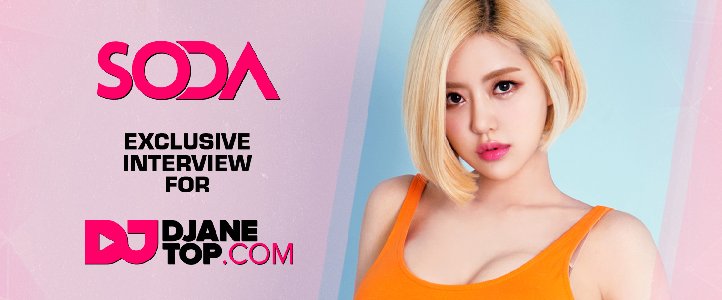 We are so happy to present you an exclusive interview with one of the best female DJs, #23 of TOP 100 DjaneTop 2017, #1 in TOP 100 DjaneTop list of Asia, Air Jordan's lover, Hip-Hop/Trap Djane - DJ Soda
DJANETOP: Can you name us TOP 5 of your favorite places in the world where you have been and where you want to go?
SODA: Myanmar gold temple, Bangkok reclining Buddha, hongkong night city view, Okinawa island, and the Mantanani Island near Kota Kinabalu – the island has a splendid scenery!
DJANETOP: You have a lot of releases, they reach top charts in the world. When will be the next one?
SODA: I have my new singles coming out this year! Also, a few collaboration tracks with some of the coolest artists in the world are waiting to be released! Get pumped, everyone!
DJANETOP: We have noticed that you play on vinyls. Does many DJs in Asia also play on vinyls?
SODA: Actually, playing on vinyls is not at all popular in Asia. But, as you know, I am a hip-hop DJ, and a lot of hip-hop DJs play on vinyls. So, when I perform at a hip-hop club, I play on vinyls, and when I am at an EDM club, I use USB.