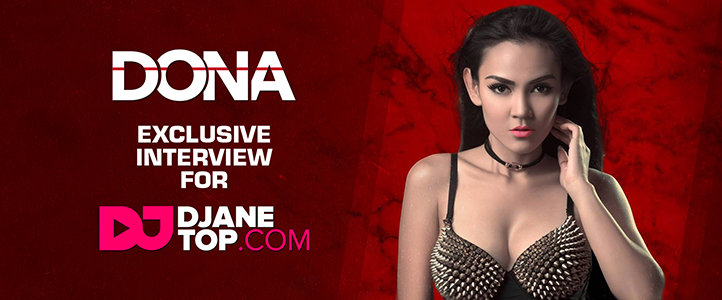 Today we are so happy to present you an exclusive interview with one of the best female DJs in Indonesia,
Queen Of Mashup 2018, #6 of TOP 100 DjaneTop Asia 2017, #92 of TOP 100 DjaneTop 2017, 


Singer, TV Presenter, Actress, and most importantly a DJ 

- 
DJ DONA AMELIA!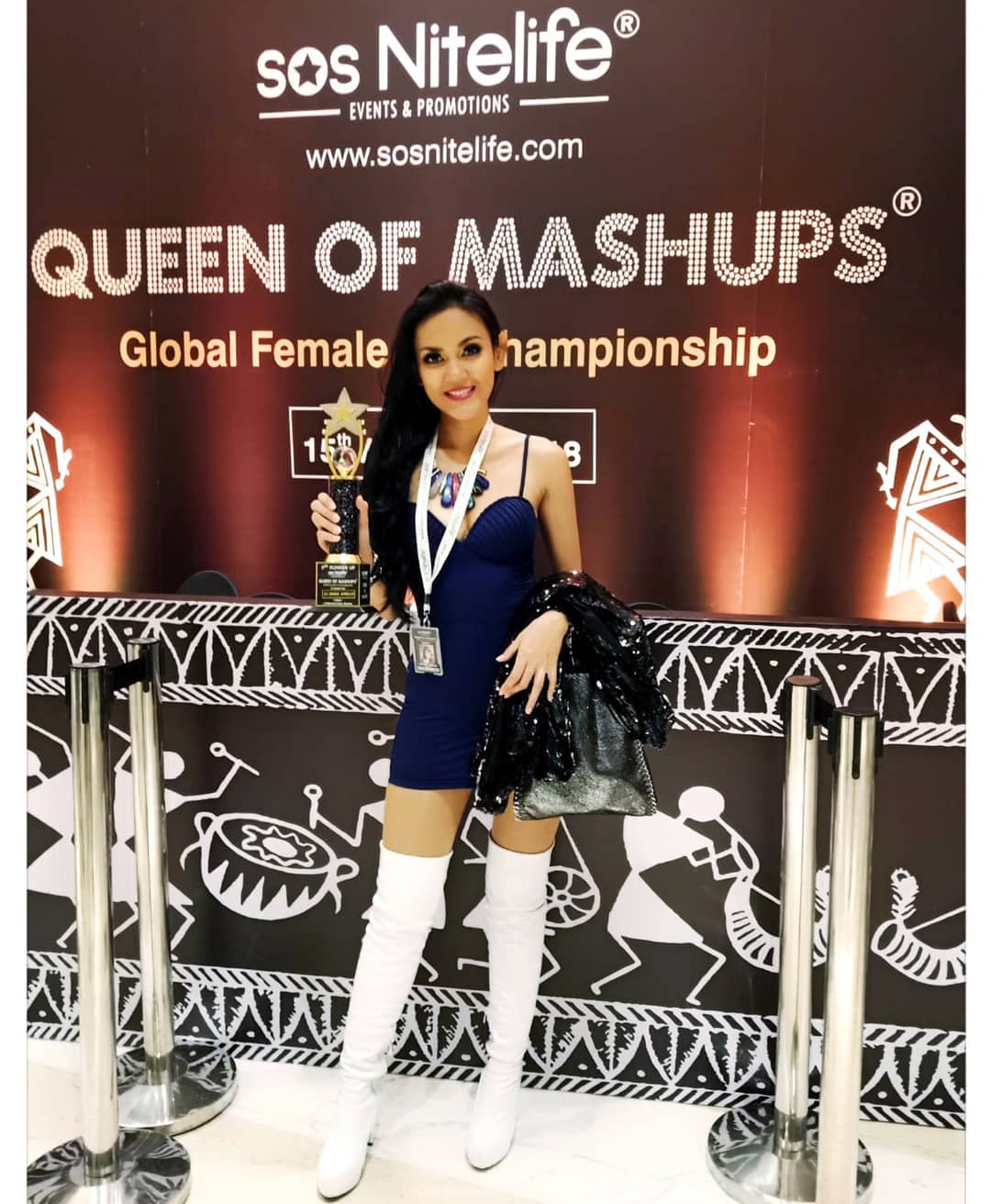 DJANETOP: Congratulation for getting the trophy at Queen Of Mashup Global Female DJ Championship 2018 on August 15, 2018. How do you feel about it?
DONA AMELIA: Heyyy DJANETOP thanks for the exclusive interview. So happy to talk and share my story here.
I am so happy to represent my country Indonesia and got the trophy at Queen Of Mashup Global Female DJ Championship 2018. All the finalists are the best FDJ from their countries and super talented. It's really amazing feeling to get the trophy. I will keep growing and learning to make best music and entertainment for the world.
DJANETOP: I heard that you have been in the Entertainment Industry for many years? Tell us please how did it come that you became a DJ and what was the starting point actually? Who was your teacher or was it a School for DJs?
DONA AMELIA: That's very true that my background is actually mainly as a Singer, Actress and TV Presenter. Music is part of my life since I was in senior high School.
4 years ago I was focusing on Singing EDM Songs. I used to do Live Singing or Live PA all over the world, both in the clubs or Festivals with other DJs playing my songs. Then one day, my manager Nick Jonsson told me why don't you play your song and sing it live at the same time. And I was like, wowww yeah that's cool to become a DJ and sing my own song LIVE ☺
From that moment I started to learn DJing. As I always like to learn and grow my ability in showbiz.
My very first teacher was a Danish DJ and then I joined the Pioneer DJ Center as my first DJ School. I learned from every DJ. When I had a chance to see them live, I used to stare at them and watch how they play.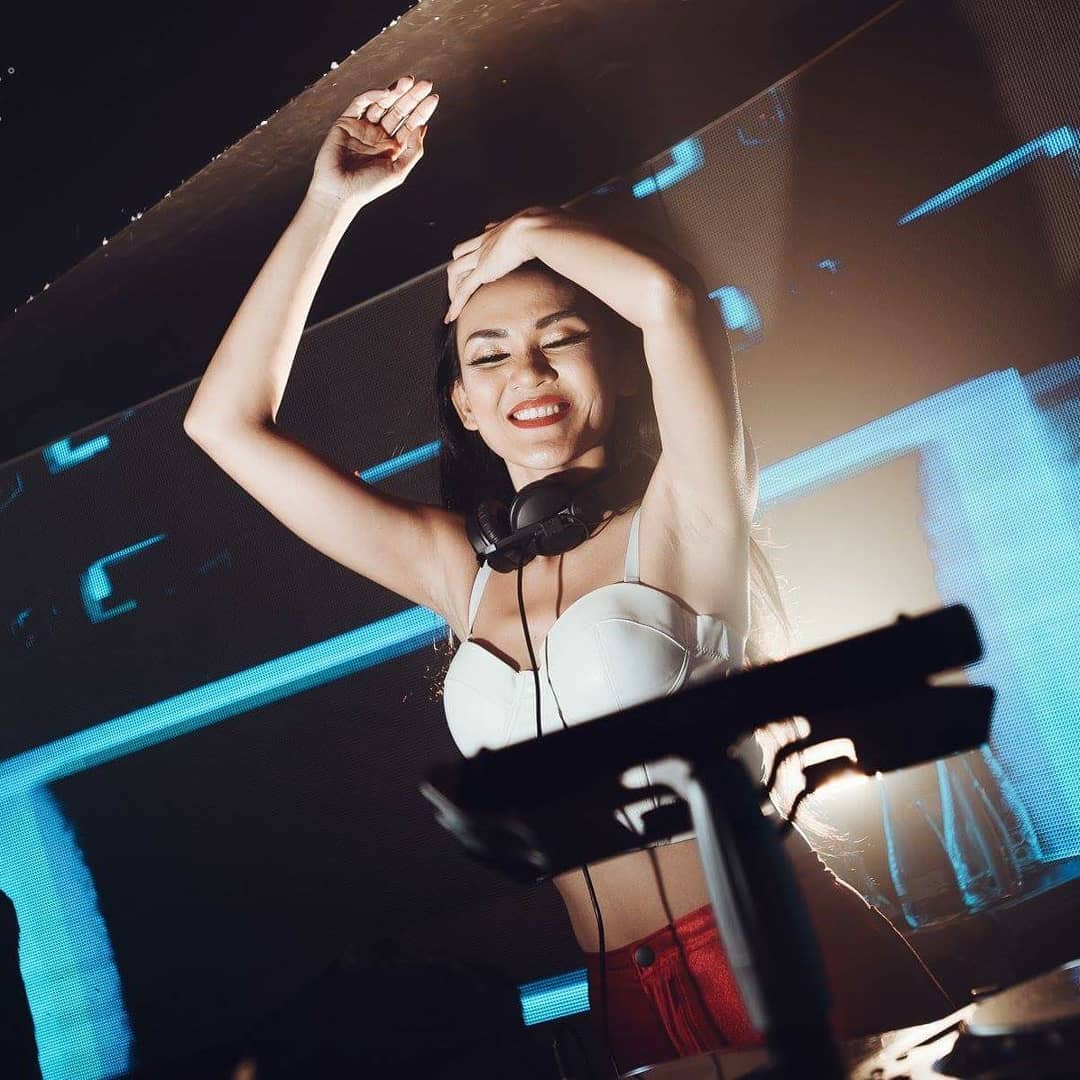 DJANETOP:How do you feel like to be nominated as one of Asia's rising star DJs?
DONA AMELIA: It's amazing☺. I am so happy and proud of our achievement. It's not only me but My Team also. I could never reach as far as rising star DJ's without support from my team, family, friend and fans. Thank you so much!!
   DJANETOP: Your first performance, how and where it was? What kind of impressions do you have from your first performance?
DONA AMELIA: My first performance is at the sky Bar in Ho chi Minh City. It was my teacher's gig and I was there to watch and learn only. At the end of the night suddenly he told me to play for a while. OMG I was so nervous and shock. It went well but when I got back home, I was puking coz I was super stressed hahaha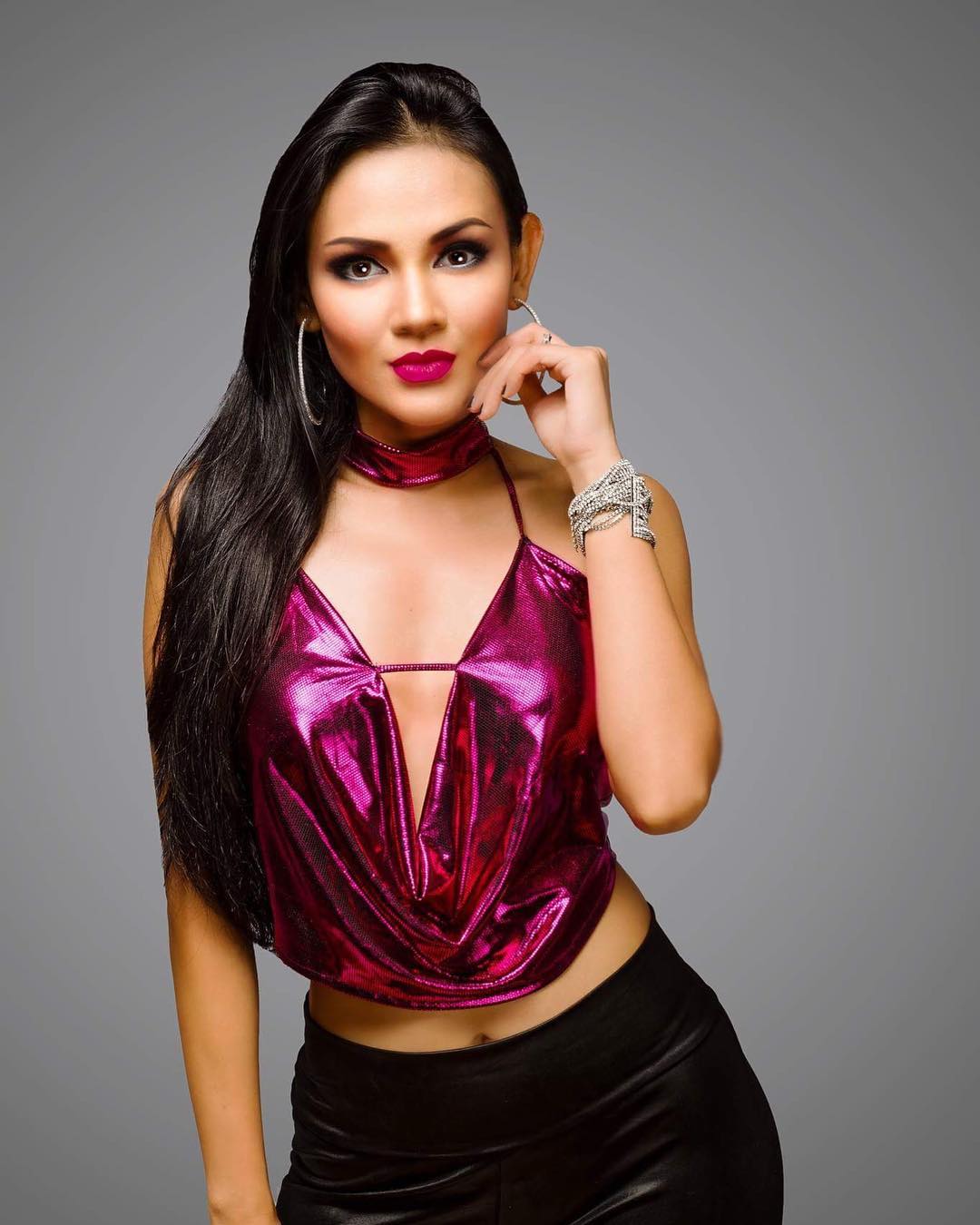 DJANETOP: Tell about the best/worst of your performance ever. Where it took place and why actually it was best/worst??
DONA AMELIA: All my shows are special, but the most remarkable events were when I performed at stages with more than 100k people at the festivals such as, Escape Music festival, Music Republic and Sense of love as I shared the stage with world's most famous DJs such as Afrojack, Don Diablo, Diego Miranda, Christina Noveli and Standerwick.
DJANETOP: Which one you like the most, Singing or Djing?
DONA AMELIA: I like both equally as they complement each other and make me different from other DJs. Music is my life. I like to be a singer that can DJ and love to be a DJ that can Sing ☺I feel blessed that I can perform both at the same time. It's my signature to be A singer & DJ.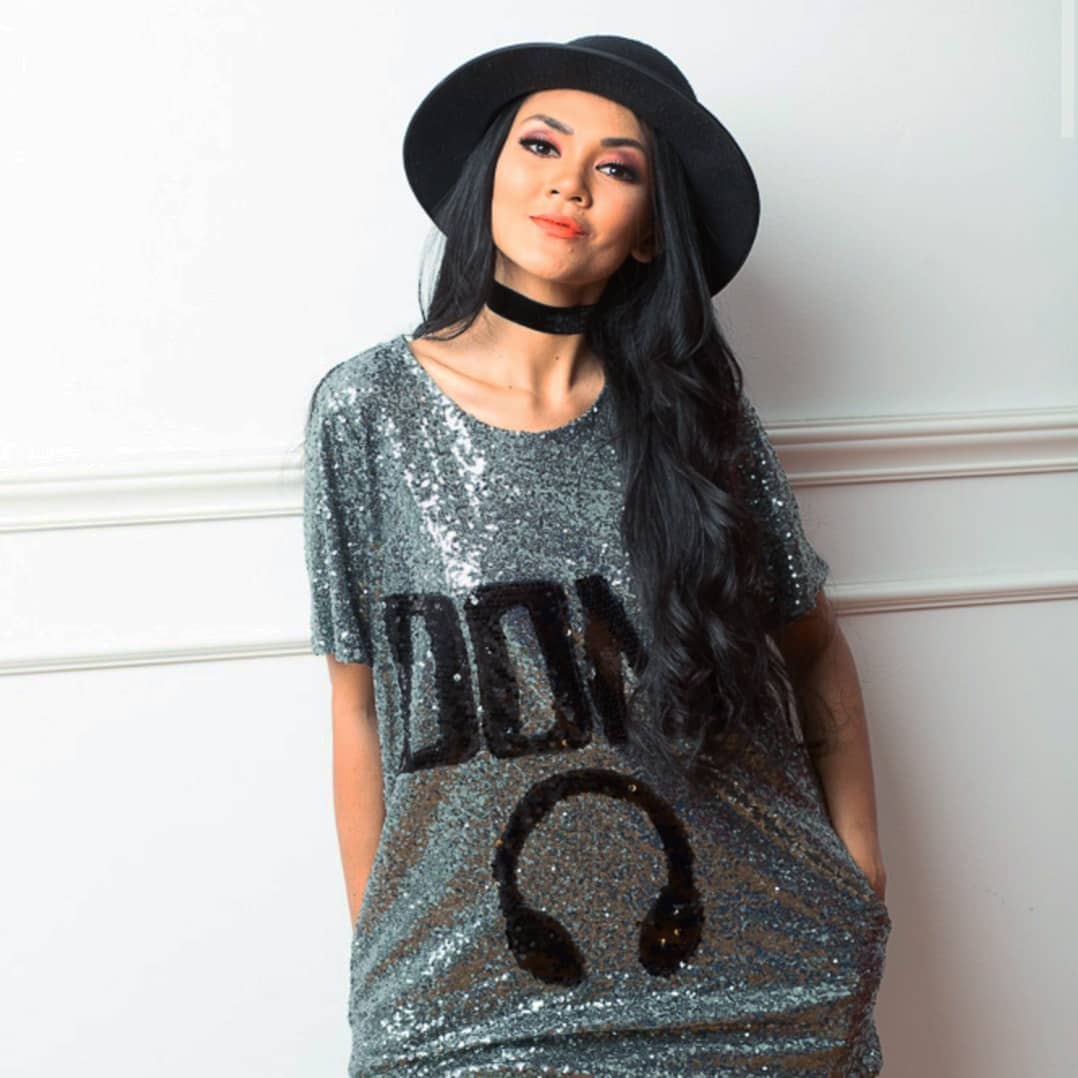 DJANETOP:Can you name us TOP 5 of your favorite places in the world where you have been and where you want to go?
DONA AMELIA: I love traveling.
One of my dream is to be able to travel around the world. Being a DJ and singer makes my dream come true. London, Singapore, San Francisco, Ho Chi Minh City, Stockholm, Jakarta are my favorite places. I am excited to visit Paris, Copenhagen, Doha end of this year.
DJANETOP: Share with us your experience about djing in Asia, about clubs, festivals, and another DJs.
DONA AMELIA: Have been performing all over clubs and festival in Asia. It makes me learn more and more every time I play in different places. It's challenging but really excited me a lot. Every Club has different character as to music and crowd wise. In Asia we have to adapt and blend with it.
Nowadays FDJ in Asia is a real deal. They are talented and always giving new taste of music.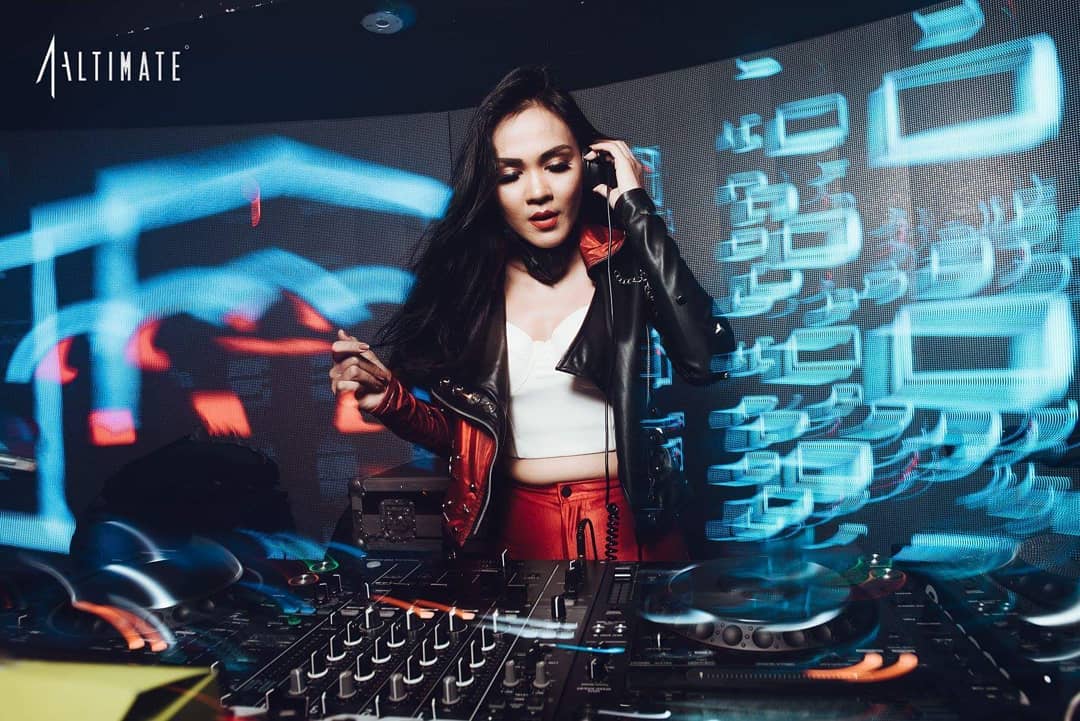 DJANETOP: Tell us about your favorite DJs worldwide, someone of your friends or someone who inspires you.
DONA AMELIA: I love Armin Van Buuren, He is totally the one that brought me to the EDM world both in my singing career and my DJ life. I wish to share stage with him one day. I do make friends with some of the famous DJ after our show together. But hardly meet again as we all busy ☺
DJANETOP: Share please 5 facts about yourself that no one knows.
DONA AMELIA: Hahaha here we go
1. Love my family so much
2. I am scared of height, bridge and fly overs
3. I am scared of dark and snake
4. I love taking a bath
5. I love food too much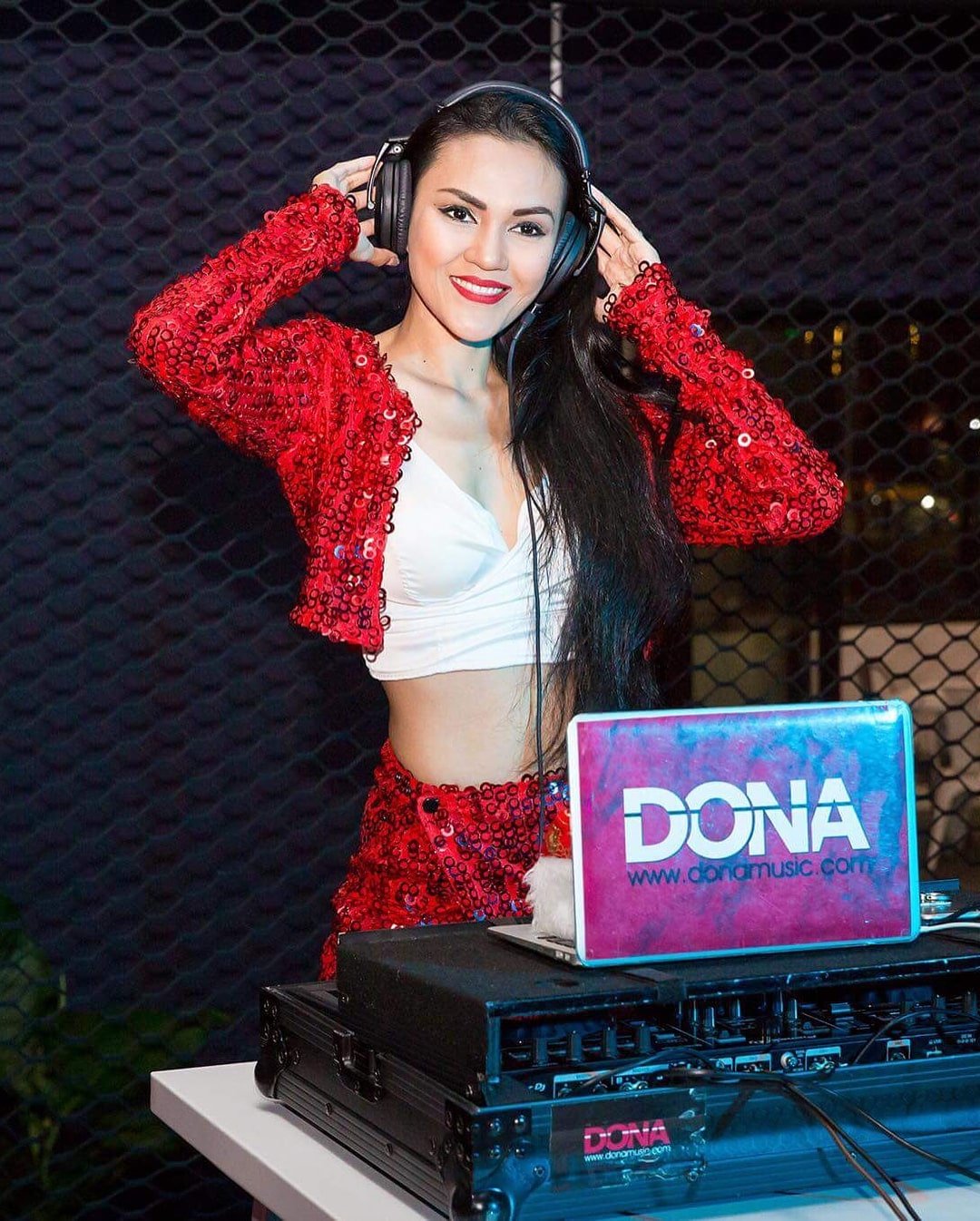 DJANETOP: What plans do you have for future? When do you plan to start touring again?
DONA AMELIA: In a few days, I will have a tour in Singapore, Indonesia, China and Europe by end of this year.
DJANETOP: What is the most that you like and dislike in your job?
DONA AMELIA: I love my job coz this is my hobby that can make me travel around the world, meeting new people and make people happy every time they listen to our music. What I dislike about this job is almost nothing, but of course something unnecessary sometimes happen to us. I focus on what I like ☺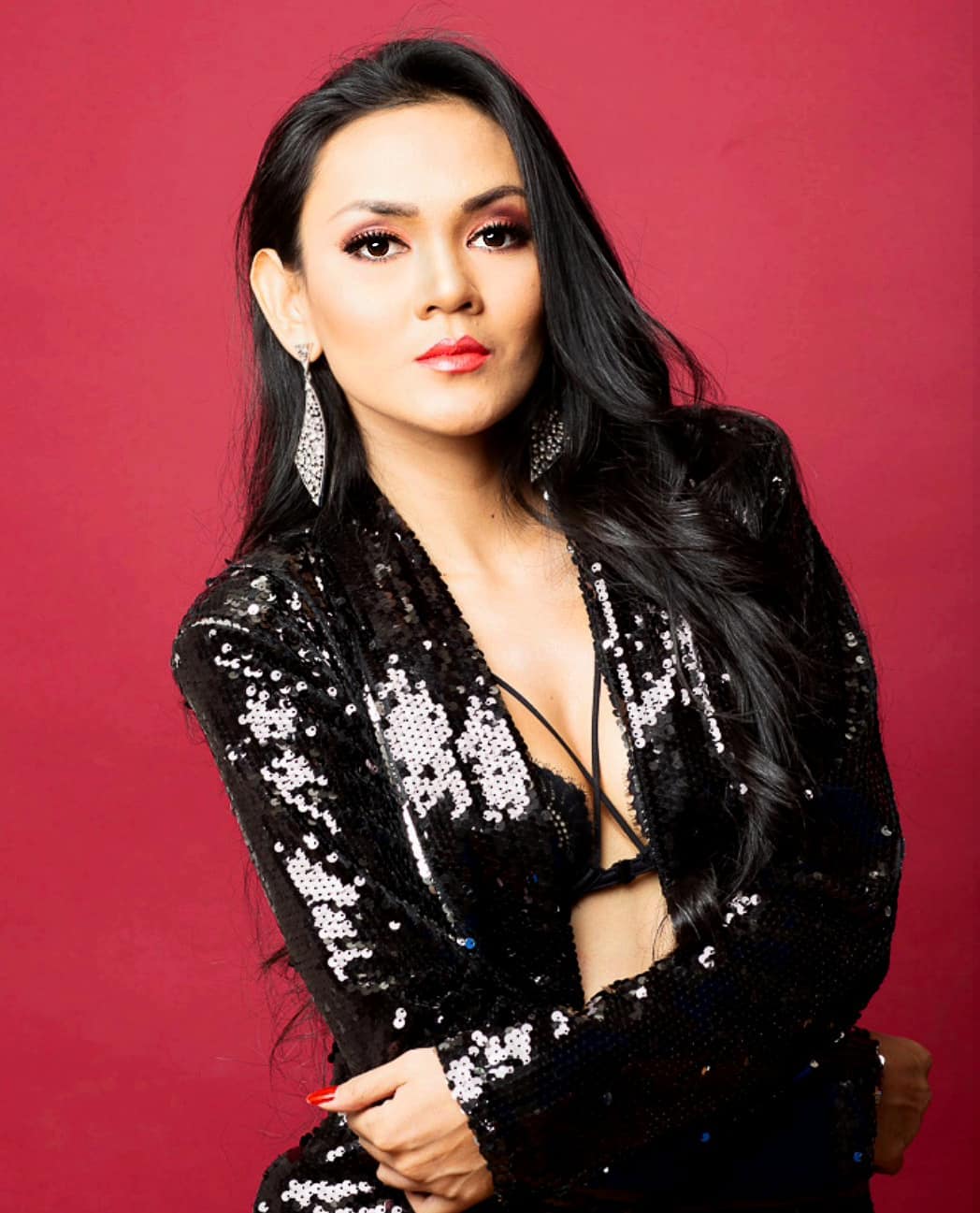 DJANETOP: Who is the greatest musician for the last 100 Years in your opinion? Same question as to DJ.
DONA AMELIA: I love so many musicians, Celine Dion, Beyonce, Shakira, Guns and Roses, Armin Van Buuren, David Guetta are some of them.
DJANETOP: What advice can you give to djs who just begin their career?
DONA AMELIA: Believe in yourself and pray to Allah. Dream Big and chase it. Practice with passion and play with heart. Enjoy the journey!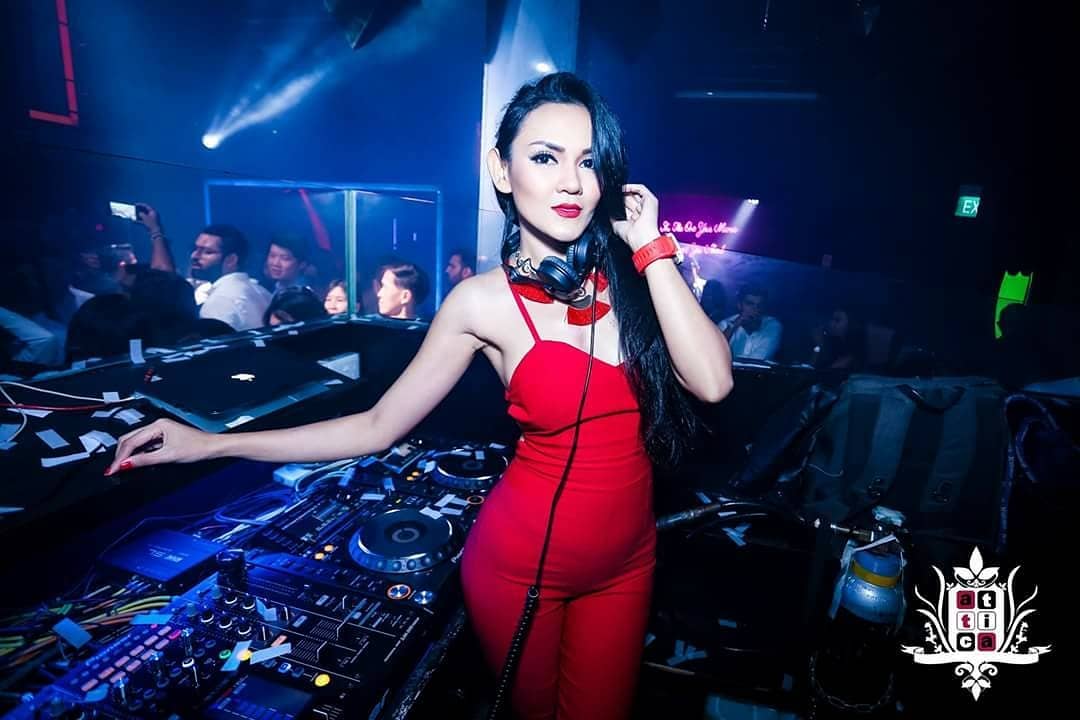 DJANETOP: Thank you very much Dona for this interview. We wish your happiness and wealth. We are looking forward to see your amazing performances.